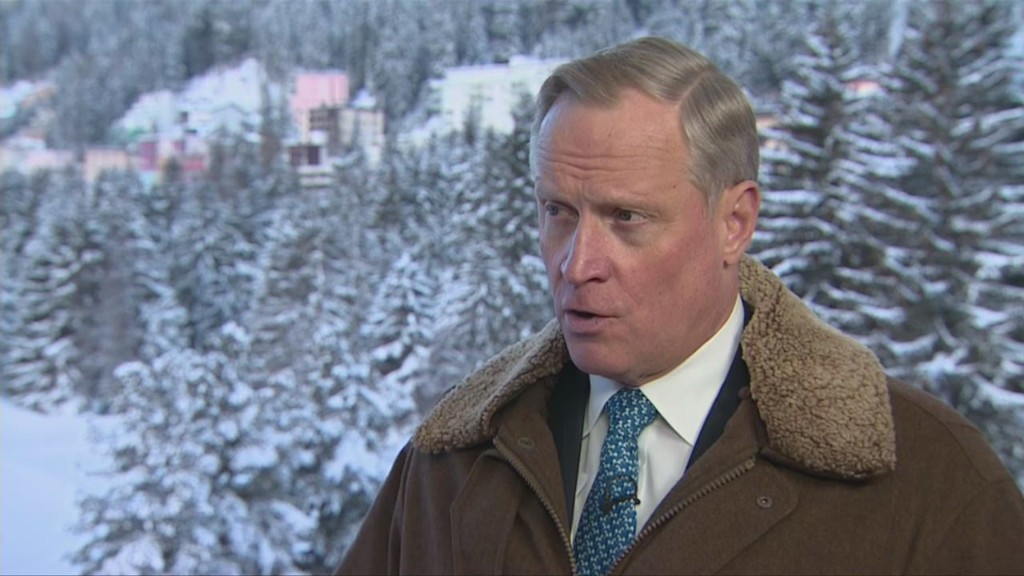 Another day, another problem for Big Oil.
Chevron

(CVX) on Friday became the latest energy company to scale back its ambitions this year due to falling oil prices.

The second-largest U.S. oil company plans to spend $35 billion this year on projects to discover and pump crude. That's down 13% from 2014.

The news comes one day after Royal Dutch Shell (RDSA) said it was scaling back its planned capital investment by $15 billion over the next three years.

With oil supplies overflowing and demand sluggish, prices have crashed. Crude plunged below $44 a barrel on Thursday to a level unseen since March 2009 in the midst of the Great Recession. To put that in context, oil averaged about $93 last year.

Chevron CEO John Watson said the company will continue to be "responsive to market conditions," adding that he is prepared to "actively pursue cost reductions" to keep expenses in line.

"At current prices," Watson said Chevron is "selecting only the most attractive opportunities to move forward."

The collapse in oil prices weighed on Chevron's bottom line. The company said Friday that earnings fell to $1.85 per share from $2.57 in the same period last year.

Related: Oil giant Shell cuts spending by $15 billion

Still, the results were better than expected as strength in Chevron's refining business helped offset lower oil prices.

Investors weren't sure how to read the news. Shares of Chevron were down about 2% in early trading and then the stock rebounded to flat.

More bad news for Big Oil: A string of other energy companies have already announced plans to cut investments and jobs due to the slump in oil prices.

BHP Billiton (BBL) announced this month it was cutting its U.S. onshore rig operations by about 40% this year. Schlumberger (SLB) recently announced plans to lay off 9,000 workers.

French energy giant Total (TOT) is also reportedly slashing capital spending by 10% this year.

Meanwhile, there are early signs that U.S. drilling activity is starting to cool down.

The number of U.S. oil rigs actively pumping oil has decreased for seven straight weeks, according to Baker Hughes. The rig count fell to 1,317 as of January 23, down 18% from the record highs of early October back when oil was still at $86 a barrel.

Related: 'Drill, baby, drill' loses momentum

Despite the current oil price crash, Watson said the company still believes that "long-term market fundamentals remain attractive."

-- CNNMoney's Matt Egan contributed to this report.