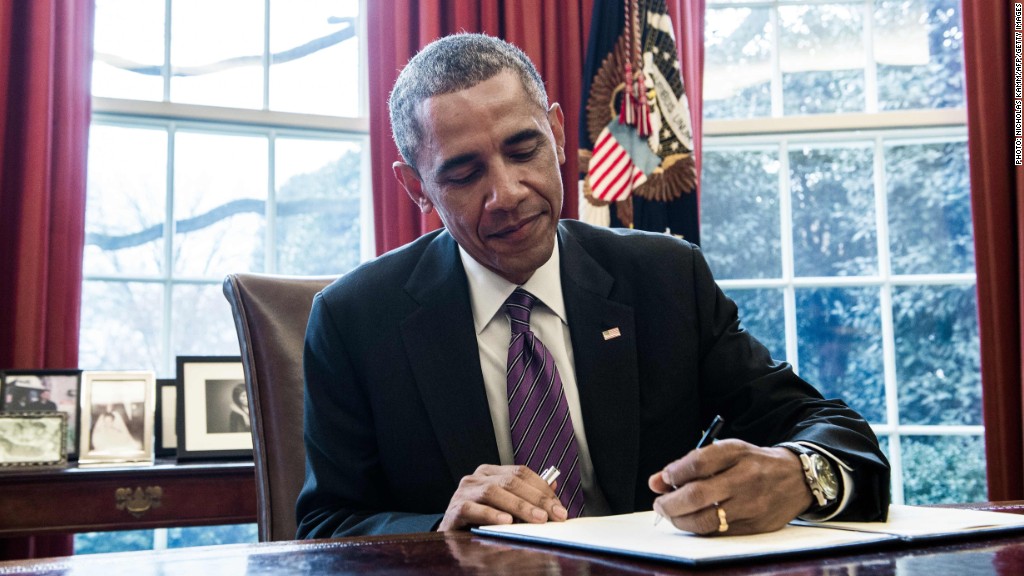 The U.S. economy gained steam last year, but it closed out the year with a big disappointment, raising more questions about 2015.
America's economy grew only 2.6% in the final three months of the year, much lower than the estimate of 3.3%.
Overall for 2014, U.S. gross domestic product, the broadest measure of economic activity rose 2.4%. That's the highest mark in four years, according to the Commerce Department, but economist and policymakers want to see growth this year of a lot closer to 3%.
Related: We're on the verge of a crisis, bears warn
There are many signs the economic recovery is stronger. The U.S. had its best year of job growth since 1999 last year. The Federal Reserve ended its stimulus program in October, which is like taking off the training wheels. Consumer confidence levels hit their highest mark in 2014 since the recession began.
The disappointing growth at the end of the year comes on the heels of the economy's incredible 5% growth in the third quarter, which was the best since 2003.
"There were these grand hopes for 3% growth and it still seems elusive on a sustainable basis," says Peter Boockvar, chief market analyst at The Lindsey Group. "We still can't get out of this 2 to 2.5% GDP growth rate box you could call it. I don't expect anything different in 2015."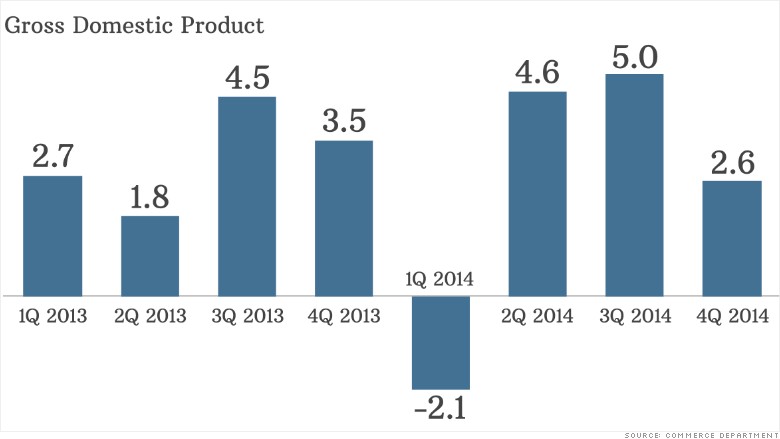 What's ahead for this year: Economists predict the U.S. economy will grow faster in 2015, but the new year has already brought its challenges.
Some are starting to warn that the hiccups could turn into a true illness.
Related: Middle class families are on financial thin ice
The plunge in oil prices is great for Americans who drive with the average household expected to save about $750 on gas this year. But the rapid price drop is causing lots of layoffs for oil workers. Those losses could begin to spill over into other parts of the economy, especially in once fast growing parts of the country like Texas.
"I don't want to call this strong growth until it actually starts pushing up wages and prices," says Josh Bivens, an economist at the Economic Policy Institute.
The strength of the U.S. dollar is another double-edged sword. The dollar is at an 11-year high against the euro and has risen substantially against most other global currencies. It makes travel cheaper for Americans, but it makes products exported to other countries more expensive -- and less attractive -- to foreign buyers.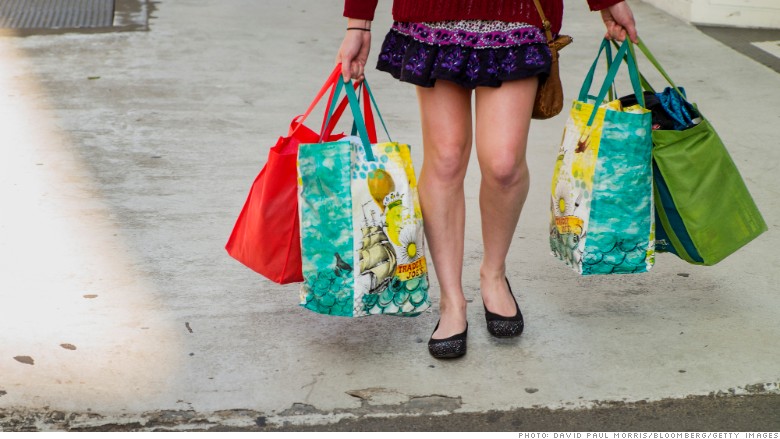 Many large U.S. companies, like Microsoft (MSFT), Google (GOOG) and Visa (V), said this week that the dollar's strength could hurt their sales abroad this year.
Related: Oil boomtown: 'We could see 20,000 layoffs by June'
Then there's the global picture. Europe and Japan are suffering from deflation and flat lining economies. Growth in China -- a major importer of U.S. goods -- also slowed to its lowest point in decades last year.
The slowdown abroad could also affect when the Federal Reserve decides to raise its key interest rate. Fed chair Janet Yellen has given strong indication that rates are likely to go up this year, but most experts now foresee the central bank waiting until at least the second half of 2015 to change rates.
There are new concerns that the malaise of turmoil around the world could hamper U.S. exports, a major concern for businesses, this year.
"Trade will be a steady, slow drag on growth in the next couple years," says Bivens.