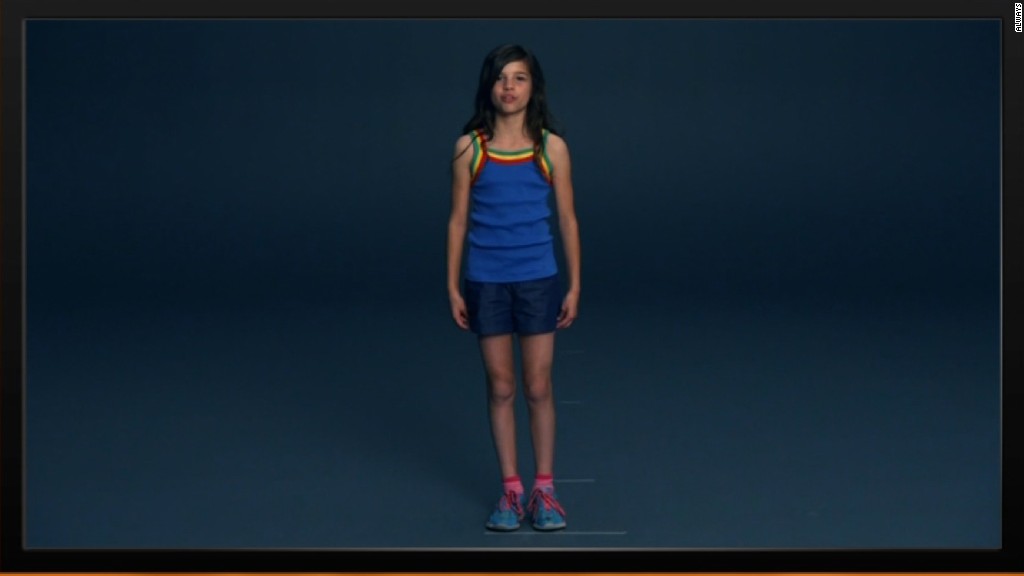 Anheuser-Busch InBev may have had the best Super Bowl ad with its Lost Dog/#BestBuds spot. But when it made fun of craft beers and microbrews it also had the most hypocritical ad.
In a spot for Budweiser called "Brewed The Hard Way," the company touted its "macro beer" roots.
At one point in the commercial, a guy with a handlebar moustache and beard is shown snootily sniffing a beer like it was a glass of wine. The text to go with it? "It's not brewed to be fussed over."
Later in the minute-long ad, a trio of "beardos" are sharing a flight of beers while "It's brewed for drinking, not dissecting" scrolled on the screen.
The parting shot? "Let them sip their pumpkin peach ale, we'll be brewing us some golden suds."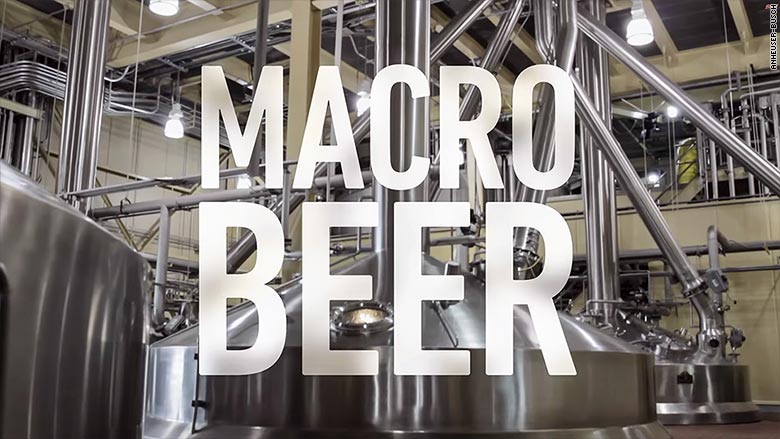 The ad riled up fans of craft beers on Twitter and Facebook. But here's why the commercial is disingenuous and hypocritical. Anheuser-Busch InBev (BUD) has been on a microbrewery buying binge.
In 2011, the company bought Chicago-based Goose Island.
At the time, former Anheuser-Busch president David Peacock said that the company was "very committed to expanding in the high end beer segment, and this deal expands our portfolio of brands with high-quality, regional beers."
Related: Check out this year's Super Bowl ads
Last year, AB InBev bought Long Island's Blue Point Brewing.
Luiz Edmond, who was CEO of AB's North American operations when the purchase was announced, touted how the two companies "share a commitment to offering high-quality beers that excite consumers."
One of Blue Point's most popular brews? Blueberry Ale. Not a far cry from pumpkin peach, huh?
AB InBev followed that deal up with the purchase of Bend, Oregon's 10 Barrel Brewing Company last November and it just announced the acquisition of Seattle's Elysian on January 23.
Elysian makes FOUR different pumpkin brews: Dark O' The Moon, Great Pumpkin Ale, Night Owl Pumpkin Ale and Punkuccino Coffee Pumpkin Ale. And it brewed a limited edition Spiced Pear Ale in 2013.
And Erin Griffith at Fortune -- a former corporate cousin of CNNMoney -- pointed out that Elysian once made a Gourdgia on My Mind Pecan Peach Pumpkin Amber -- precisely the kind of beer Budweiser made fun of in its Super Bowl ad.
Related: That Nationwide Super Bowl ad was meant to be jarring
Brian Perkins, vice president of Budweiser, said in an e-mailed statement that the ad "highlights how we brew Budweiser -- no shortcuts, no expense spared, brewed longer, with the best ingredients and by the best brewmasters," and added that "this Super Bowl spot is a bold, proud statement affirming Budweiser's quality and place in beer culture."
But Perkins did not comment specifically about how AB InBev could justify both mocking and owning microbrews.
To be sure, AB InBev is doing extremely well right now. Its stock is near an all-time high. And it reported decent volume growth for the Budweiser brand in the third quarter ... 2.8% globally.
But it clearly recognizes the growth potential of microbreweries. AB InBev now has its own craft division overseeing the smaller breweries it has purchased.
It also has a 32% stake in a publicly traded company called Craft Brew Alliance (BREW), which owns Widmer Brothers Brewing, Redhook Ale Brewery and Kona Brewing Company.
This irony was not lost on one Twitter user -- fittingly named @retrotrash.
"That macro beer commercial reminds me of politicians who preach family values then have a mistress and illegitimate child on the side," she wrote.