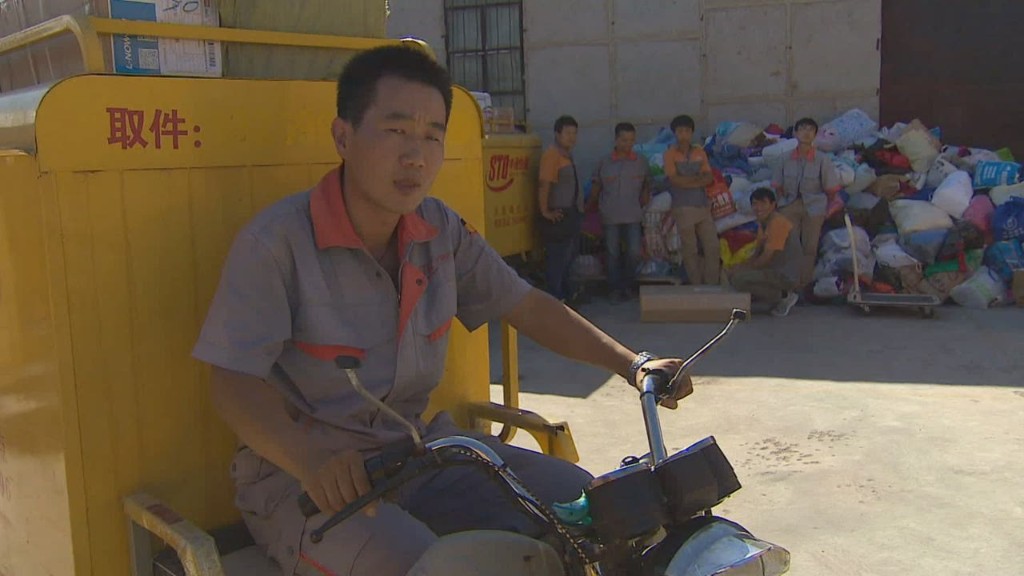 Need a loan? No problem -- if you're doing business on Alibaba.com.
Tech darling Alibaba (BABA) has partnered with U.S.-based Lending Club to make it easier for American businesses to buy from Chinese suppliers.
The program will let small businesses in the U.S. "apply in under five minutes" for a loan of up to $300,000 towards purchases from suppliers on Alibaba's wholesale e-commerce platform. Interest rates can be as low as 0.5%.
Alibaba co-founder Jack Ma has long talked about his goal to help small businesses all over China, and this agreement with Lending Club looks like he's taking that mindset to the U.S. Alibaba.com launched back in 1999 when Ma founded his company; the firm now also operates popular shopping sites Taobao and Tmall.
Related: Who the heck is Jack Ma? Meet the man who built Alibaba
The Chinese company, which posted its record-shattering IPO last September, has come under fire lately, being accused by the Chinese government for failing to weed out merchants selling counterfeit goods.
Lending Club (LC), which also had its public debut last year, is a California-based company that facilitates peer-to-peer online lending, matching borrowers with investors. This, and other forms of alternative financing, have cropped up after the recession, driven by demand from consumers who have trouble securing loans from traditional banks.