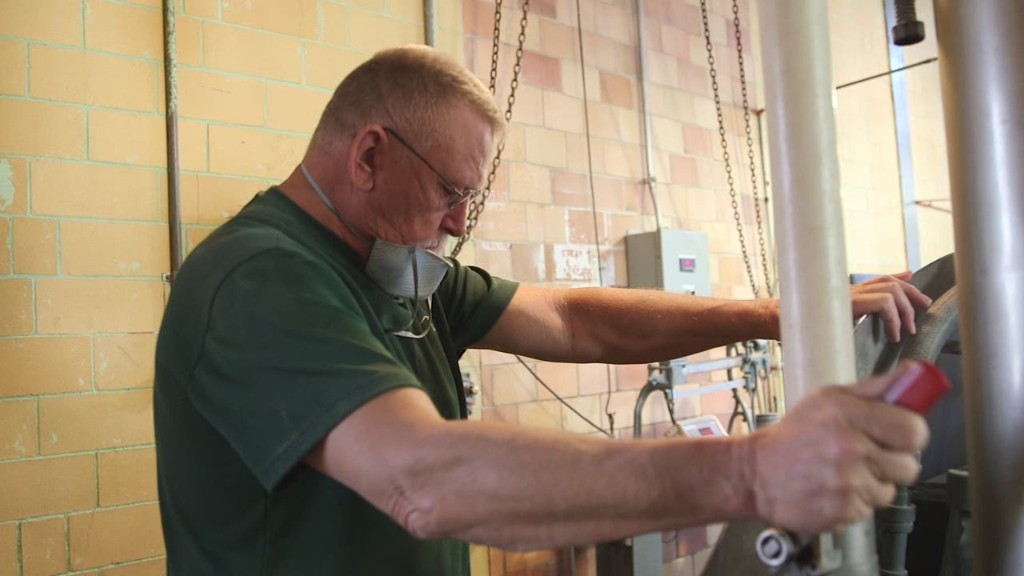 American whiskey is taking over the world.
Popularity of American bourbon and Tennessee whiskey overseas led to a 10% jump in overall supplier sales to $2.7 billion. A good $1 billion of that came from exports, according to the Distilled Spirits Council, the U.S. industry group for hard liquor.
Both bourbon and Tennessee whiskey are "recognized as distinctive products of the U.S.," which sets them apart from other liquor such as vodka, said Christine LoCascio, the council's senior vice president of international trade, to explain the demand for the liquor overseas.
In its annual industry briefing, the council reported that America is shipping its liquor all over the world. Some of the fastest growing markets in terms of sales growth were:
--Brazil: 208%
--Dominican Republic: 76%
--Bahamas: 50%
--Israel: 43%
--United Arab Emirates: 42%
Related: Japan rivals Scotland in race for best whisky
Overall, exports rose for a fifth straight year. The top export markets, by U.S. dollar value in 2014, were Canada with $212.6 million and United Kingdom with $177.6 million.
The U.S. whiskey industry has even lured international corporate buyers. One of the top U.S. bourbon export brands, Jim Beam, was bought last year for $16 billion by Japanese spirits company Suntory Holdings.