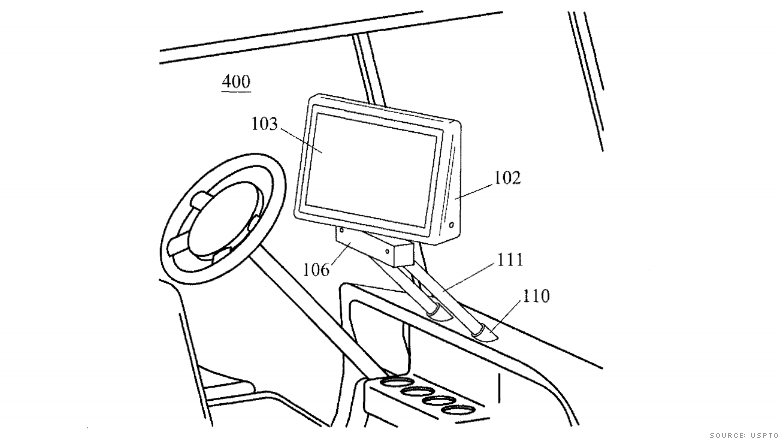 Apple has long been rumored to be interested in electric cars, so when a patent was granted Tuesday to "Apple Electric Car, Inc.," that raised more than a few eyebrows.
The patent, first discovered by blog Patently Apple, isn't necessarily from Apple, maker of various iGizmos. The patent is for an adjustable mount for a computerized display in a golf cart. Unless Tim Cook thinks the iGolf is the wave of the future, the brand name is likely just a coincidence.
Still, Apple (AAPL) and electric cars seem to be a marriage just waiting to happen.
The tech world went nuts a year ago when the San Francisco Chronicle reported that Tesla (TSLA) CEO Elon Musk had been spotted at Apple's Cupertino, California, headquarters. (Musk later said it wasn't about an acquisition.)
Wall Street analysts have been hinting for years that Apple could be mulling an investment in -- or a purchase of -- the electric car company. A company called ELEKS has developed an Apple Watch app that allows people to control their Teslas from their wrists.
So what's Apple waiting for? IPhones pretty much do everything except drive us around anyway. Could this patent be proof that Apple is getting into the electric car business?
"Of course not," said Jack Purcher of Patently Apple. "It's likely just a one in a million fluke that it appeared on today's list of granted patents for 'Apple.' Yet there it was in black and white this morning."
Purcher noted in this blog that the granted patent might have been acquired by another company, because one of the inventors listed on the patent has no connection to Apple Electric Car, Inc. The patent allows a golf cart's display to be viewed by the driver "regardless of whether the user is inside or outside the golf car," according to the filing.
"Will this possible clue lead to something more substantive down the road?" Purcher wondered. "Only time will tell."