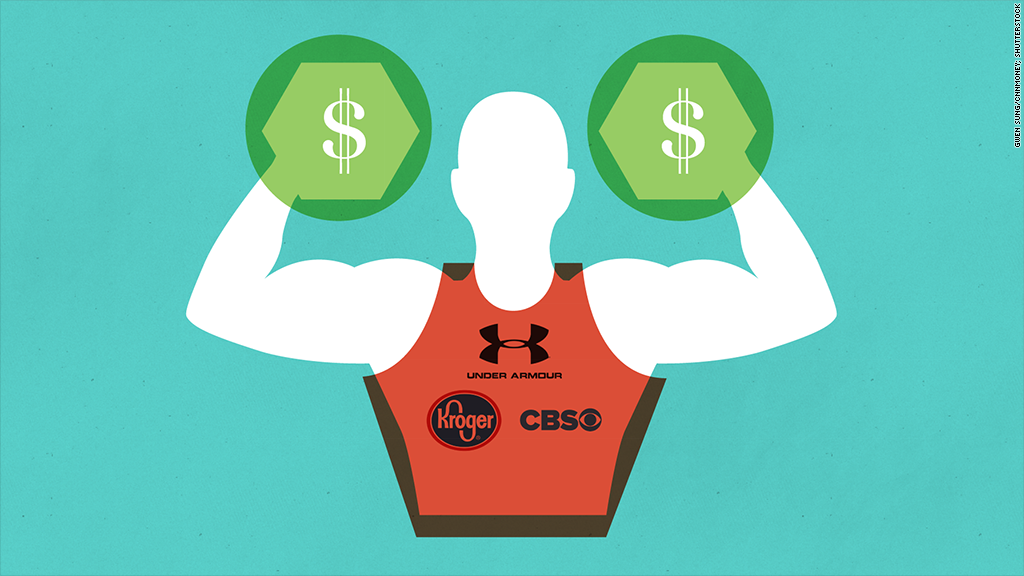 The strong dollar is hurting many iconic American companies.
Microsoft (MSFT), Procter & Gamble (PG), Hershey (HSY), Johnson & Johnson (JNJ) and Caterpillar (CAT) are just a few of several firms to warn about the negative impact that the resurgent dollar will have on their overseas operations.
That's why many investing experts say that small-cap stocks tend to benefit the most from a strong dollar because they generally do little business abroad. But those companies also tend to be riskier.
Fortunately, there are plenty of blue chips that won't have to worry about currency fluctuations. That's because nearly all of their sales come from the good ole US of A.
According to figures from FactSet Research, 107 of the companies in the S&P 500 generate more than 85% of their revenue from their domestic business.
Related: Strong dollar means Europe is on sale for American travelers
And if you buy the argument that the stronger dollar is also a sign of a healthy American economy, these companies should also benefit from stronger demand from consumers and corporate customers.
So who are some of these companies with almost all their eggs in a stars and stripes basket? They are in a wide range of industries. Here's a sampling of some of the most well-known.
Tax preparation market leaders Intuit and H&R Block.
This shows that you don't have to avoid all large companies because of currency concerns. You can actually invest in companies that you've probably heard of and whose products you may even use.
Two other S&P 500 stocks with big exposure to the U.S. were surging Wednesday morning thanks to some good news.
Related: Currency trading isn't for amateurs
Shares of department store chain Kohl's (KSS) rose nearly 5% after saying that its earnings would be better than expected thanks to strong sales during the holidays.
And coffee and peanut butter maker J.M. Smucker (SJM) surged more than 6%. The company announced Tuesday afternoon that it was buying Big Heart Brands, a maker of popular pet food brands such as Meow Mix, 9 Lives, Kibbles 'n Bits and Milk-Bone for $5.8 billion. (With a name like Smucker's, it has to be woof?)
One more strong dollar winner is set to report its latest results after the closing bell Wednesday: athletic apparel maker Under Armour (UA).
Under Armour has outperformed its larger rival Nike (NKE) over the past few years. And the big pop in the dollar could be another thing that helps Under Armour and hurts the Swoosh.
Nike generated 56% of its sales from international markets in its most recent quarter.