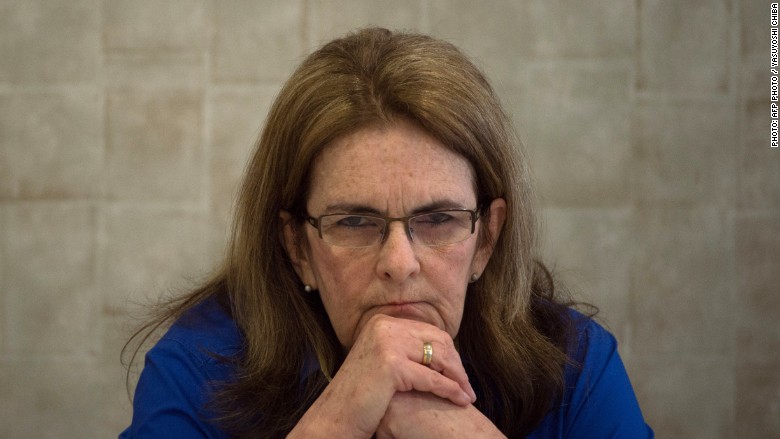 Brazilian state-controlled oil giant Petrobras launched a huge boardroom shake up.
The company's CEO Maria das Gracas Foster and five other executive directors resigned Wednesday, amid what the Brazilian media call the biggest corporate scandal in the country's history.
Petrobras' downward journey started in September when reports of its alleged wrongdoing first surfaced in the media.
Dozens of senior managers of Petrobras and other companies have been arrested during the months long criminal investigation dubbed "Operation Car Wash."
Federal prosecutors accuse Petrobras' former executives of bribery and money laundering. The investigators say the managers illegally "diverted" billions from Petrobras' accounts for their activities.
More than 80 people have been charged in connection with the scandal.
Wolf Popper law firm, which represents Petrobras' shareholders in a class action lawsuit, said the oil company was also releasing false statements and misleading investors about its asset values.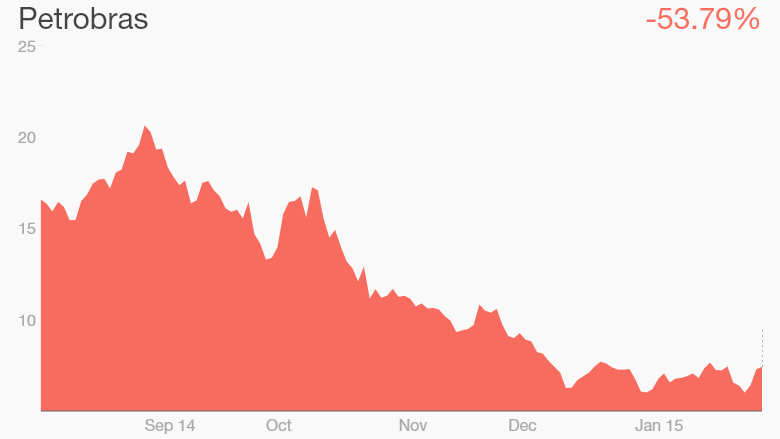 Related: World's most corrupt industries
Petrobras (PBRA) stock has fallen 53% since September when the scandal first erupted. Its credit default swaps, indicating the risk investors attach to the company, soared over 200 basis points this year alone, and credit rating companies Fitch and Moody's downgraded it to junk.
But when news of the corporate shake up emerged on Tuesday, Petrobras regained some value, rising 16%.
Some say the resignations might give the oil giant a fresh start. Petrobras is sitting on one of the largest oil discoveries in the world.
"(It) has huge potential. This may be an opportunity for Petrobras to get back on track and move past the corruption controversy," said Gianna Bern, the author of Investing in Energy and former senior director at Fitch Ratings.