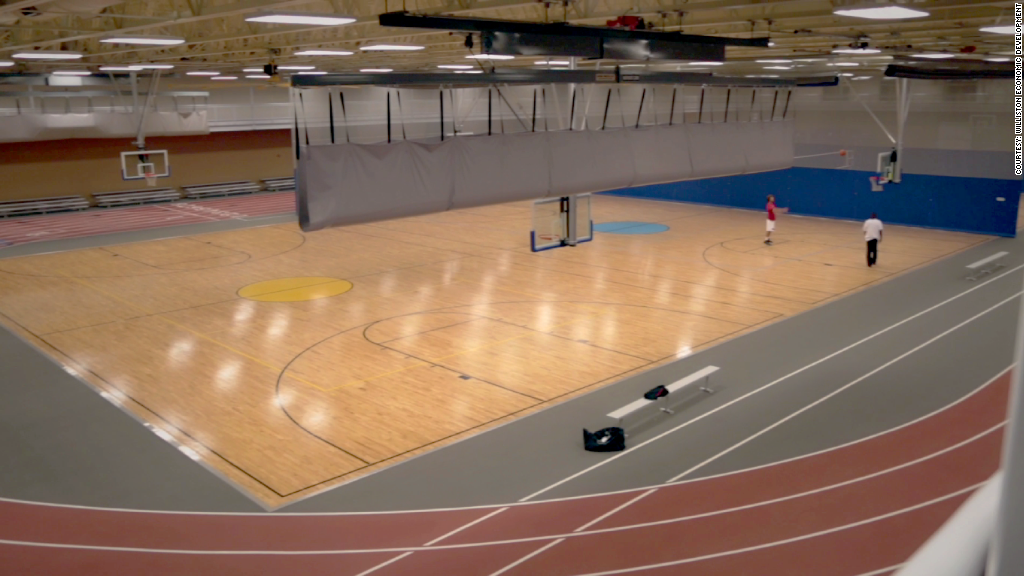 In October 2011, my colleague Blake Ellis and I traveled to western North Dakota to report on the accelerating oil boom. A lot has changed since then.
In oil towns like Williston and Watford City, massive amounts of infrastructure have been built in just the last three years. Here's a look at some of the bigger projects:
People: Populations in once-small towns soared as people from around the country (and the world) migrated to the area for jobs. Williston Mayor Howard Klug says that the city of under 15,000 in the 2010 census now has a "serviceable population of 60,000 to 70,000."
Housing: To keep up with the growing population, thousands of housing units have been added. According to Williston Economic Development, housing stock, both single and multi-family, has increased by nearly 60% in three years.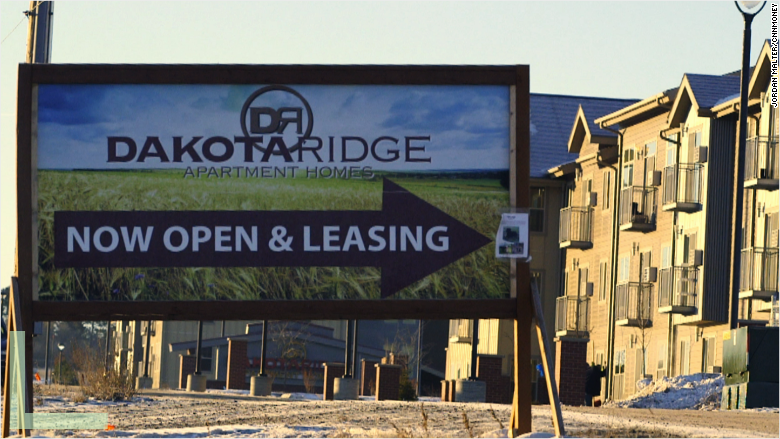 Expansion in Watford City has been even more dramatic. According to Mayor Brent Sanford, housing units have exploded from 500 in 2011 to 2,500 today. And despite slowing oil production in the area due to low oil prices, he says it's still not enough: "We're thousands of housing units behind where we need to be. And all you have to do to see the evidence of that is drive around and look at all the campers. You shouldn't be living in RVs in this country."
Hotels: Back in 2011, Blake and I had to stay in an RV because there were no vacant hotel rooms. Oil companies rent out rooms en-masse for their workers, who often are in town for only two weeks at a time before heading home for a week off.
But since then, numerous hotels have popped up in the area. When booking travel this year, we passed on a room at the Hampton Inn and Suites in Williston for $269 a night. There are currently 23 hotels listed on the Williston Convention and Visitors Bureau website, and that doesn't include the new Ramada we stayed in.
Related: Oil boomtown: 'We could see 20,000 layoffs by June'
Roads: Thousands of trucks are needed to haul oil, water and other fracking components. That's a lot of wear and tear on the roads. To combat the traffic, the state approved $1.16 billion dollars for highway investments from 2013 to 2015 according to the Department of Transportation. That includes a number of major highway bypass projects so that trucks don't have to roll through Main Street in these small towns. Passing lanes were also added to US Highway 85, which will be upgraded to a four lane highway, scheduled for completion in 2016.
Flights: There were no commercial flights to Williston back in 2011. Blake and I flew into Bismark and drove about 4 hours. But now Delta has 8 flights a day between Minneapolis and Williston. And United flies routes from Denver and Houston. All together, there are up to 900 seats in or out of Williston every day.
Related: Sex, drugs and murder in oil country
Work and play: A big part of all this building is to improve the quality of life in western North Dakota. So a number of major facilities have opened in recent years to do just that. A new 60,000 square foot medical and professional office building opened in Williston, along with a new shopping center. Watford City cut the ribbon on a huge day care center with capacity for almost 200 children. And Williston opened a 236,000 square foot recreational center, with indoor courts, fields, and a swimming pool at a cost of $75 million.