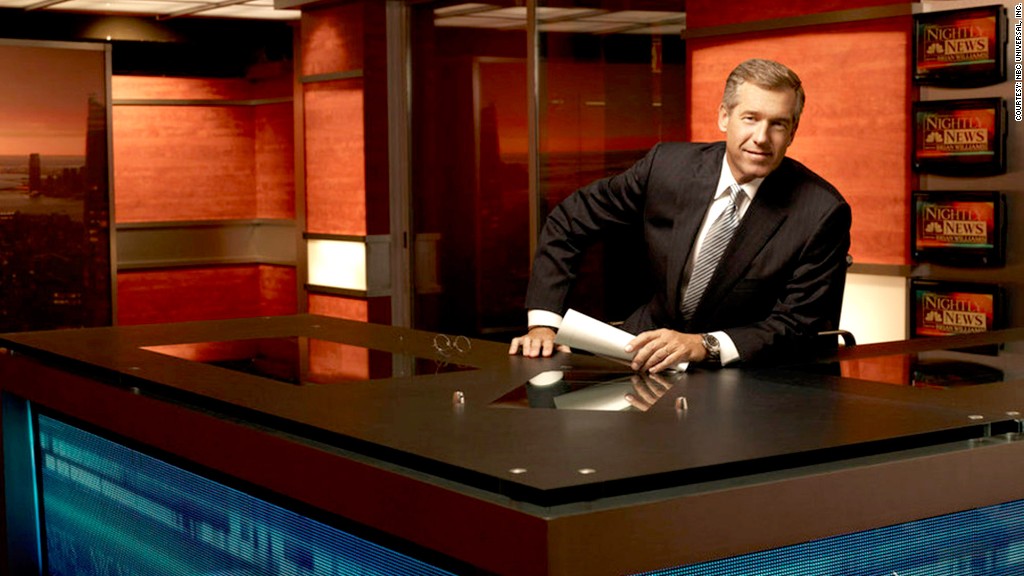 The Brian Williams controversy is only the latest in a series of missteps for NBC News.
In the months leading up to Williams' suspension for bungling his ever-shifting account of a 2003 helicopter mission in Iraq, NBC News had to answer for reporting errors and questionable actions by its journalists.
January 27, 2015: Bowe Bergdahl: Pentagon correspondent Jim Miklaszewski reported last Tuesday that Sgt. Bowe Bergdahl -- the American POW who was freed last year by way of a prisoner exchange -- was going to be charged with desertion. Fox News also reported the pending desertion charges.
Pentagon officials emphatically repudiated that assertion, stressing that no decision on Bergdahl had been made. After Miklaszewski had reported it as fact on the network's cable news arm MSNBC, Williams hedged during that evening's edition of "NBC Nightly News," saying on-air that Bergdahl "likely will soon be charged with desertion."
Related: How Brian Williams' Iraq story changed
January 7-8, 2015: Charlie Hebdo: NBC was forced to walk-back a report from justice correspondent Pete Williams that a suspect in the Charlie Hebdo massacre had been killed. Within hours of that initial report on Jan. 7, NBC reversed course and Williams said that the situation in Paris was still nebulous.
The next day, Brian Williams offered his own on-air correction, saying the information provided by a source "turned out not to be correct."
October 9, 2014: Dr. Nancy Snyderman: Who could forget NBC's chief medical editorwho violated her voluntary quarantine last year after returning from Ebola-stricken West Africa?
Snyderman was heavily criticized in October after she was spotted picking up takeout food at a New Jersey restaurant during what was supposed to be a 21-day quarantine. She apologized, but NBC still benched her for nearly two months. When she returned to the network in December, Snyderman said she regretted her role in "adding to the confusion" of the story.
"Good people can make mistakes," she said.
September 18-19, 2014: Chris Christie: Williams gave a similar mea culpa after NBC reported that New Jersey Gov. Chris Christie had managed to avoid federal charges in the George Washington Bridge scandal. The report suggested that the federal probe was complete, but a spokeswoman for New Jersey's U.S. Attorney said that was not the case.
"The investigation is continuing," the spokeswoman said, forcing Williams to backpedal on the next night's broadcast. Like Snyderman, the anchor said the network "may have added confusion" to a complicated story.
"The state of play is this: the Feds have so far found no grounds for charges -- no involvement of the governor himself," Williams said at the time. "Both the federal and state investigations continue."