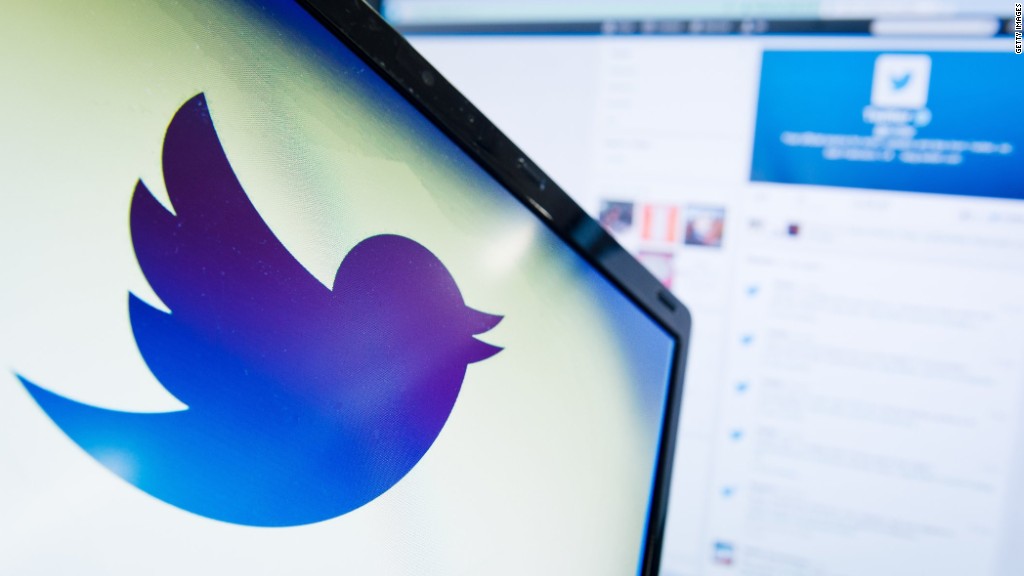 Twitter has agreed to give Google access to its content firehose, part of a deal that will allow tweets to show up quickly in search results and boost their visibility.
The agreement, first reported by Bloomberg, should drive more traffic to Twitter, and perhaps add to the company's current roster of 284 million active users.
Starting in the first half of the year, tweets will appear in search results as soon as they are posted, according to Bloomberg.
Related: Twitter launches a 'Buy' button
The deal is similar to a content-sharing agreement that Google (GOOG) and Twitter (TWTR) had in place between 2009 and 2011. That deal was allowed to lapse, but Twitter is again under pressure to grow its user base.
Wall Street is worried that too few people are joining the service. The number of active users grew only 5% in the third quarter, and only 6% the quarter before that.
Twitter will report fourth quarter earnings on Thursday.
Shares popped this week after Twitter announced plans to start syndicating promoted tweets on popular magazine app Flipboard. The stock has gained nearly 15% so far this year, but is still off about 40% from its peak of nearly $70 in January, 2014.