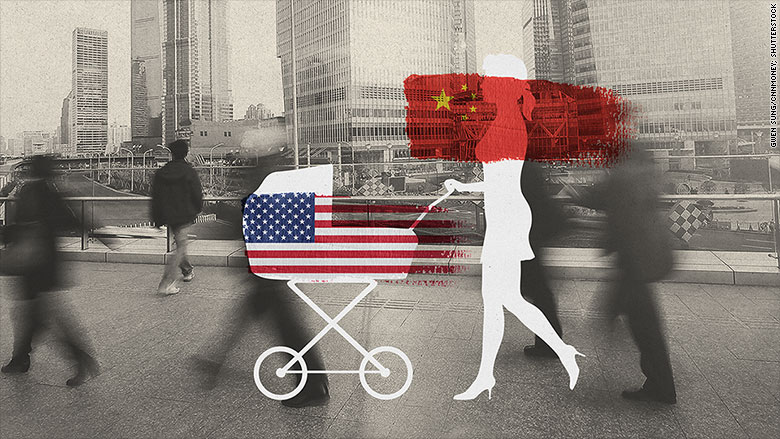 For many pregnant women, a pre-birth checklist might look like this: assemble the crib, buy extra bibs, pack essentials for the hospital. But for a growing number of expectant Chinese mothers, the list also includes buying a plane ticket to the U.S.
Felicia He, 27, shelled out tens of thousands of dollars and planned meticulously before hopping on a plane to give birth in California.
"I started getting ready for the trip around the end of my first trimester," she recalled. "I asked my friends who have given birth before in the U.S. for a doctor recommendation; then I found a place to stay in the area for a few months, and purchased my plane ticket."
Pregnant Chinese moms are flocking stateside to give birth, lured by rules that grant American citizenship to anyone born on U.S. soil. A booming birth tourism industry has sprouted from coast to coast to cater to growing interest -- in 2012, about 10,000 Chinese women gave birth in the U.S., more than double the 4,200 in 2008, according to Chinese state media.
Many of the families want an American kid because a foreign passport could be the family's ticket out of China if they grow weary of pollution or food safety scares. President Xi Jinping's widespread anti-corruption campaign has given rich Chinese yet another reason to be on edge.
"If things become economically or politically uncertain in one's country of origin, the children have a place to come to," said Leti Volpp, a law professor at the University of California, Berkeley. The children can "then sponsor their parents when they turn 21."
The desire to leave China is especially pronounced among the wealthy. Almost two-thirds of Chinese with more than 10 million yuan ($1.6 million) in the bank have emigrated, or are planning to, according to a Hurun report released last year.
Related: Chinese courts are selling seized assets on Alibaba's Taobao
For He, who gave birth last year, a U.S. passport for her baby means access to better education opportunities. Foreign status opens the door to exclusive international schools in Beijing, where she lives with her husband, and the option for the child to study abroad for high school and college.
For others, like Miao, giving birth in the U.S. can also be a way to skirt China's one-child policy. Although the rules have been relaxed slightly, not every couple is eligible to have multiple children.
Miao estimates she spent nearly $30,000 to have her second child in the U.S. Like He, she plans to send her daughter to study in the U.S., perhaps as early as elementary school.
To make the process easier, Miao enlisted an agency that helped her find a short-term rental in a Los Angeles neighborhood popular with pregnant Chinese.
Related: Rich Chinese overwhelm U.S. visa program
A number of such agencies exist, with websites and ads touting elaborate birth packages at "maternity hotels" that include luxury accommodation, meals, chauffeurs, doctor appointments and more. The websites even explain how to secure a passport for a newborn and where to apply for a visa.
While many mothers give birth in the Lower 48, U.S. territories like the Northern Mariana Islands are also popular. The islands are close to China, and there is a visa waiver program for Chinese tourists.
Birth tourism has exploded so quickly there that its congressman, Rep. Gregorio Sablan, has repeatedly pressed the U.S. government to help implement controls, such as pre-screening measures, to curb the influx of pregnant moms.
Both the Miao and He families have mulled plans to emigrate to America, drawn by the lower cost of living. Housing is more affordable, especially in comparison to Beijing, where prices continue to climb.
There is one catch, though. Getting a U.S. passport for a baby means the child will eventually be responsible for U.S. taxes.
"I haven't thought that far yet," He said. "And anyway, we have to wait until my baby is 18, right?"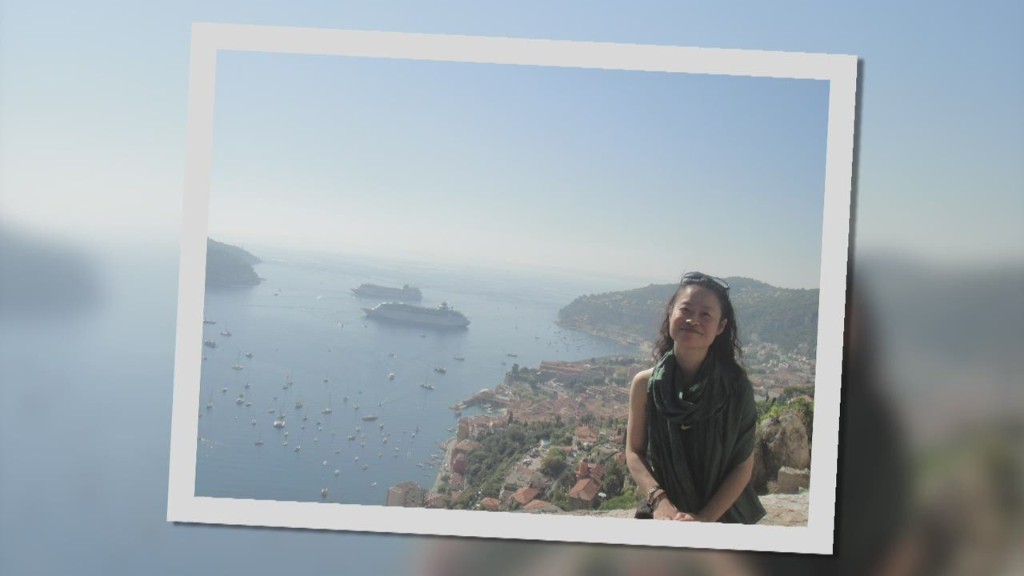 Read next: Why the rich are ditching their home country
-- Editor's note: This story has been updated to remove the full name and other details of one of the people profiled, at the request of that person.