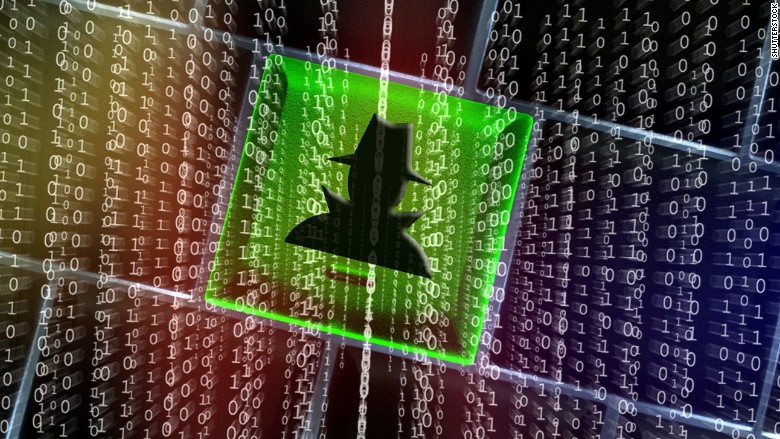 Spies normally operate in the shadows, but this one definitely didn't get the memo.
The second-most popular fund on the planet is known as SPY. It invests in the U.S. stock market, specifically the entire S&P 500 index. The fund is run by State Street and the official name is SPDR S&P 500 ETF (SPY).
It's growing rapidly thanks to a terrific few years for the American stock market and lots of love from investors.
SPY expanded by about $20 billion since the start of last year and now trails only the Vanguard Total Stock Market Index Fund (VITSX) in terms of size.
So why do investors love SPY? No, it's not because of Hollywood's recent obsession with spy-themed shows like "Homeland" and "The Americans." It's because this fund is the easiest way for average Joe's and Wall Street traders alike to buy the entire U.S. stock market with just one click.
Since it's an ETF, or exchange-traded fund, SPY trades just like a stock. You can buy and sell it like Apple (AAPL) or Facebook (FB). But SPY actually trades about five times as frequently as Apple. That's how popular it is.
The fact that an ETF has leapfrogged mutual funds, long the giants in the investing world, shows how investors are quickly gaining comfort with this fast-growing asset class.
Related: The 5 hottest ETFs in the world
It's cheap! The other great benefit of SPY is how cheap it is. The fund charges a mere 0.09%, far lower than a typical mutual fund.
Most ETFs have significantly lower fees than mutual funds because ETFs usually mimic the stocks in an index -- in SPY's case the S&P 500. There's no need to pay someone a hefty salary to select stocks.
SPY also has a track record most stock pickers would kill for. It's outperformed 80% of active mutual funds over the past five years, according to State Street.
"You can hire the smartest people in the world working 16 hour days and a computer tracking an index can still crush them," said Matt Hougan, president of ETF.com.
Related: Emerging market stocks may be the bargain of 2015
Black hole of liquidity: The fact that SPY trades so often -- nearly 19 million times an hour -- means it's extremely easy to get in and out of.
"You can put $100 million to work in five seconds. That's how liquid it is," says John Guarino, co-founder of hedge fund Quad Capital.
To put it another way, SPY's average trading volume during the third quarter was higher than the volume of the top 18 stocks in the S&P 500 combined, according to State Street (STT). That includes household names like Coca-Cola (KO), General Electric (GE) and Microsoft (MSFT).
Related: 7 stop stocks to buy in February
Easy access to US stocks: Investors also love that it tracks the S&P 500. Yes, the 30-stock Dow gets a lot of media attention (see: Dow tops 18,000), but the S&P 500 is a truer measure of American business because it contains 500 stocks that represent all major sectors of the U.S. economy.
"No real market participant looks at the Dow," said Guarino.
Of course, SPY isn't the only ETF tracking the S&P 500. There's also the iShares Core S&P 500 ETF (IVV) and the Vanguard 500 Index Fund (VOO).