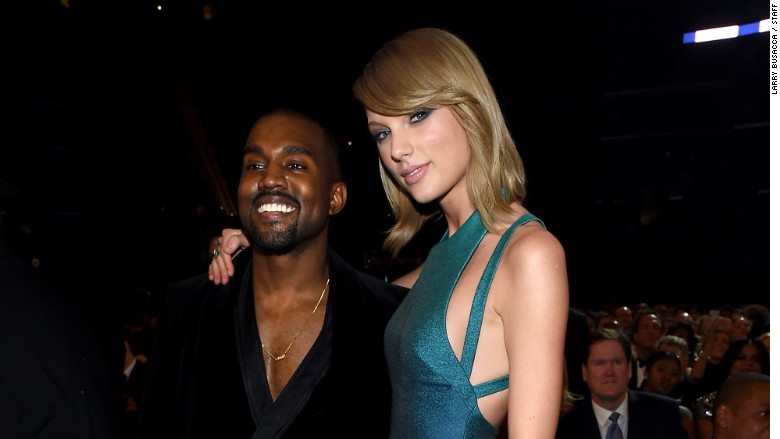 Taylor Swift isn't the only artist who is concerned about the Internet's impact on her paycheck.
A newly-formed celebrity-studded group called the Creators Alliance brought the issue of better pay for musicians to the high-profile Grammy stage on Sunday night.
The Alliance includes big names in the industry like Jennifer Hudson, Alicia Keys, Steven Tyler and Adam Levine.
It doesn't, however, include Swift, the wildly successful star who took up the issue of artist pay last year. She dumped the streaming service Spotify when debuting her new album, "1989." Accounts vary widely as to how much she was getting paid: Spotify said she was on track to make $6 million last year while the CEO of Swift's recording label said it was more like $600,000.
Celebrities aside, Neil Portnow, president of the National Academy of Recording Arts and Sciences, painted a picture where promising singer-songwriters can't afford to pursue their passions.
"What if were all watching the Grammys a few years from now and there's no Best New Artist Award because there aren't enough talented artists and songwriters who are actually able to make a living from their craft?" Portnow asked. "Could that really happen? Or more importantly, could any of us ever let that happen?"
Portnow said that as "new ways of listening to music evolve" artists must be assured "that new technology and distribution will pay them fairly."
Related: The world's 10 richest recording artists
The Creators Alliance said on its website that its core goals include advising Congress on legislation "to ensure fair pay for all creators," and reviewing copyright laws to protect royalty rates.
The coalition garnered some support but also plenty of laughs on Twitter. At the hashtag #grammyalliance, Eric Zaworski tweeted: "We still haven't figured the Internet out, please wait for us."
"That was a pretty good speech. I'm gonna rip it, bit torrent it and put it on YouTube," posted Peter Hoare. Another tweeter calling himself E.R.I.C. said, "Help our millionaire artist[s] maintain their millionaire lifestyles."