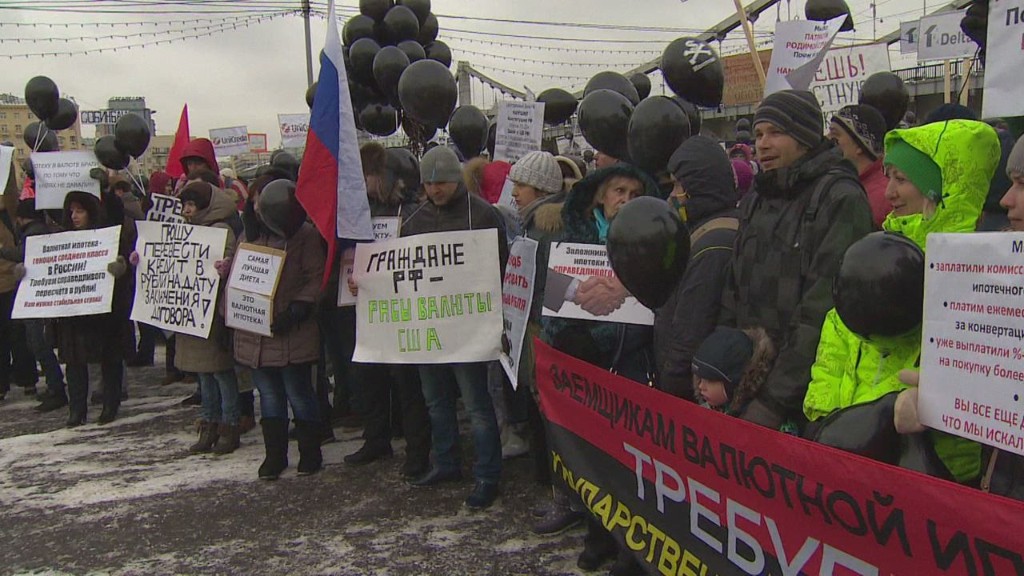 Russians who got mortgages in foreign currencies to take advantage of low interest rates abroad are in panic. And they're asking President Vladimir Putin for help.
With the value of the ruble plunging 45% against the dollar in just six months, these mortgages have suddenly became a massive pain for Russians.
An activist group representing tens of thousands of homeowners sent Putin an open letter demanding state help with their mortgage repayments.
"Dear Vladimir Vladimirovich, we are not asking you to scrap or pardon our debts, we are ready to continue fulfilling its obligations, but the obligations need to be fair and denominated in the national currency," the letter said, addressing Putin by his first name.
The group's letter, published in Russian newspapers Vedomosti and Kommersant, as well as on the group's Facebook page, said the Russian government was partially responsible for the crisis.
Mortgages denominated in foreign currencies were popular before the crisis, with Russian banks offering them at interest rates that were about half the loan rates in rubles. That's because those mortgages were tied to interest rates of that country's currency.
Mortgages were offered in dollars, euros and Swiss francs. But dollar-denominated ones were the most popular and many borrowers took advantage of them.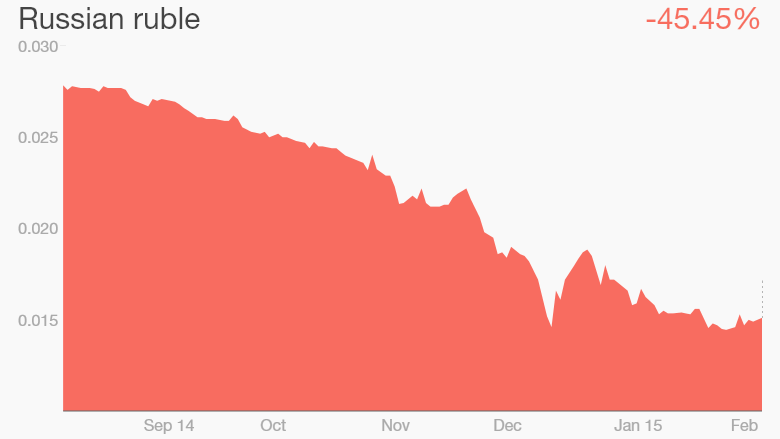 The Russian Central Bank has encouraged Russian creditors to convert dollar and euro debts into rubles in order to prevent the currency from falling even further.
In a letter to banks in January, the central bank recommended using its official exchange rate from October when the ruble traded at 33 to a dollar.
This could mean huge losses for the banks -- today, you get 66 rubles for a dollar.
But the central bank warned widespread mortgage crisis could mean even bigger losses to the banks already battered by western sanctions and weak Russian economy.