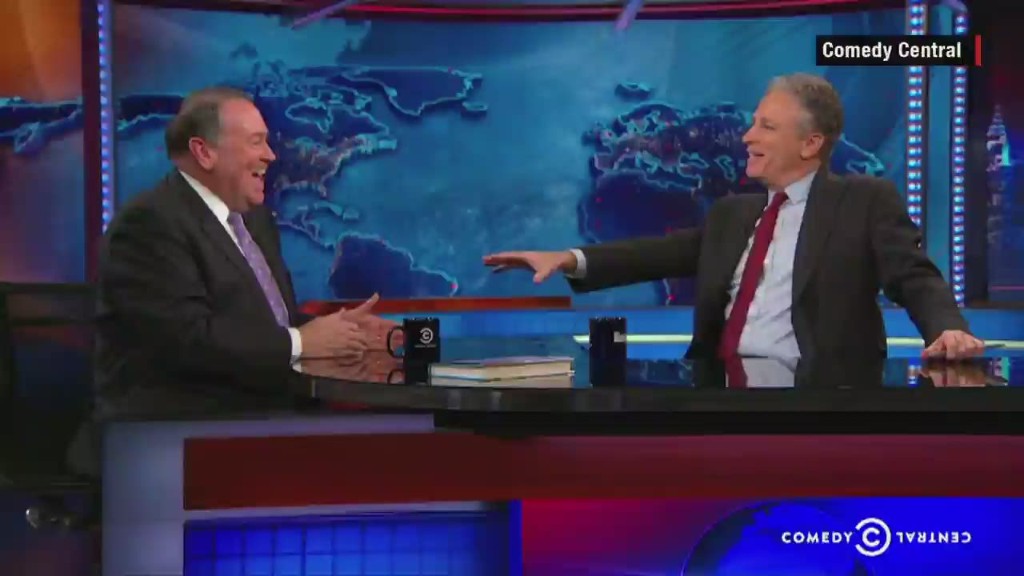 Who can possibly replace Jon Stewart?
That's the question that Comedy Central must answer now that Stewart is stepping down as host of "The Daily Show" after more than 15 years.
Speculation has already started over potential replacements, and the network has plenty of candidates to choose from.
The stakes are incredibly high for Comedy Central -- "The Daily Show" is one of its most popular and critically acclaimed shows.
To get the ball rolling, here are some possible successors: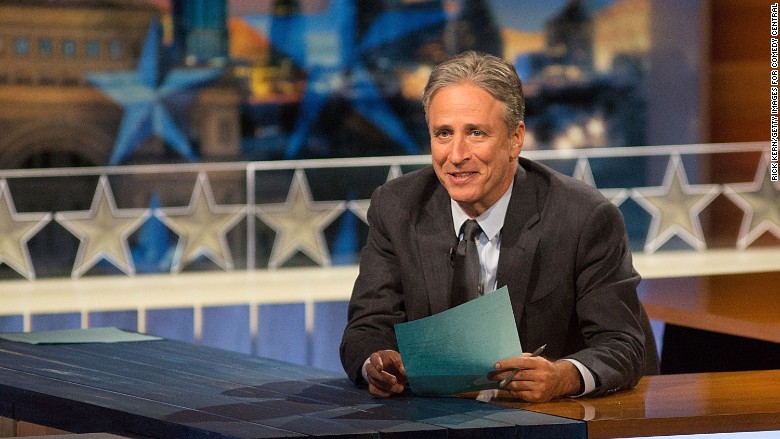 Olivia Munn
Munn would be an interesting pick for many reasons. For starters, she knows the territory.
The actress was the Senior Asian Correspondent for "The Daily Show" from 2010 to 2011 before leaving to star on HBO's drama "The Newsroom."
Munn would also inject some much needed gender diversity to late night TV -- an arena mostly dominated by men.
Chris Hardwick
The news is a lot more social than it was when Stewart took over back in 1999.
That's one reason Chris Hardwick could be a great choice to lead "The Daily Show" into the future.
Hardwick has a youthful fan base and his Internet oriented show "@midnight" already anchors the tail end of Comedy Central's nightly schedule, airing after Larry Wilmore's "The Nightly Show."
Having Hardwick replace Stewart may add some social media criticism to "The Daily Show."
Amy Poehler
It would not be a giant leap for Poehler (or her friend Tina Fey) to go from one satirical news desk to another.
The popular actress can deliver hilarious and thought provoking social commentary, talents that shown through during her stint as a "Weekend Update" anchor on "Saturday Night Live."
With her NBC series "Parks and Recreation" wrapping up this winter, her schedule could be fairly open.
Joel McHale
McHale is an expert at mocking the exploits of celebrities in the public eye as host of E!'s "The Soup."
The actor is also a familiar face starring in NBC's cult comedy "Community" and having a small role in 2012's "Ted."
However, McHale may be lacking when it comes to satirizing politics, instead of Hollywood.
He's also committed to "The Soup" until 2016.
Chris Rock
Yes, Rock is a long shot, but he's one of the most well respected comedians in the industry and would bring that level of esteem to the show.
The comedian and actor is also coming off some great reviews for his film "Top Five."
Filling in for Stewart will be a massive challenge for anyone who lands in the chair, but if anyone could pull it off it would be Rock.
Jessica Williams, Jason Jones, or any of the current "Daily Show" correspondents
Comedy Central could also promote from within.
Stewart had a great eye for talent over the years, and promoting Jason Jones, Samantha Bee or Jessica Williams could be a seamless transition for the show and the network.
Robert Thompson, director of Media Studies at Syracuse University, thinks Williams would be a great pick. He told CNN that "The Daily Show" should give her the gig "immediately."
"I think someone like Jessica Williams... who's a part of the family could do some really fascinating things," he said.
The network already had success with this strategy, selecting John Oliver to fill in for Stewart in 2013 when the anchor took a sabbatical to direct "Rosewater," his first major film.
Oliver now hosts HBO's very popular "Last Week Tonight." (HBO is owned by Time Warner, the parent company of this website.)
Related: Jon Stewart to sign off 'Daily Show'
The good news is that Comedy Central has time to find a successor.
Stewart isn't planning on leaving "The Daily Show" until later this year.