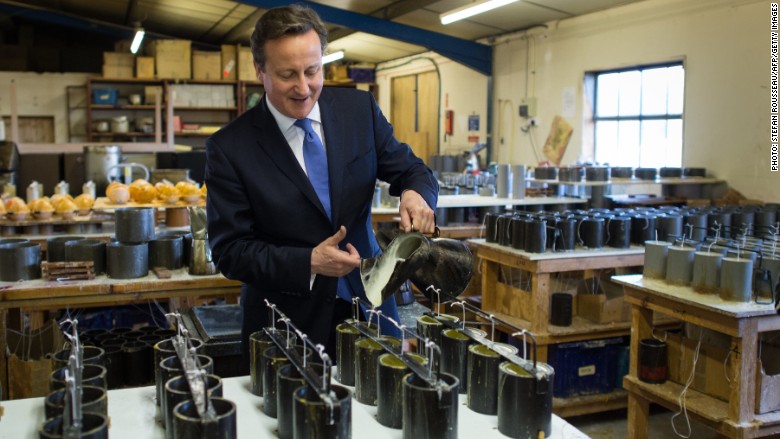 British workers deserve a pay rise!
No, that's not the labor unions talking. Prime Minister David Cameron says companies in the U.K. should be more generous now the good times are back.
The U.K. economy grew by 2.6% in 2014, its strongest showing in seven years. Oil prices are falling and inflation is at its lowest in decades.
But the economic sweet spot is still not being felt by most people. Earnings have been growing at a slower pace than prices for most of the last five years, meaning real wages have actually fallen by 8% since the global financial crisis began in 2008.
"Now that your costs are falling and it's cheaper to do business -- I'm confident that more businesses will pass on that good economic news to their workers, in rising pay checks and higher earnings," Cameron told an audience of business leaders.
Related: Austerity to shrink U.K. government spending to 1930s levels
With an election just three months away, Cameron is trying to highlight the recent revival of the U.K. economy.
The opposition Labour Party is focusing on what it calls a "cost of living crisis," and says working people are now £1,600 a year worse off than they were in 2010.
British wages increased by 1.7% in the three months to November, according to the latest numbers. But the rise has been pretty unequal -- while private sector pay grew by 2.1%, public workers only saw growth of 1.2%.