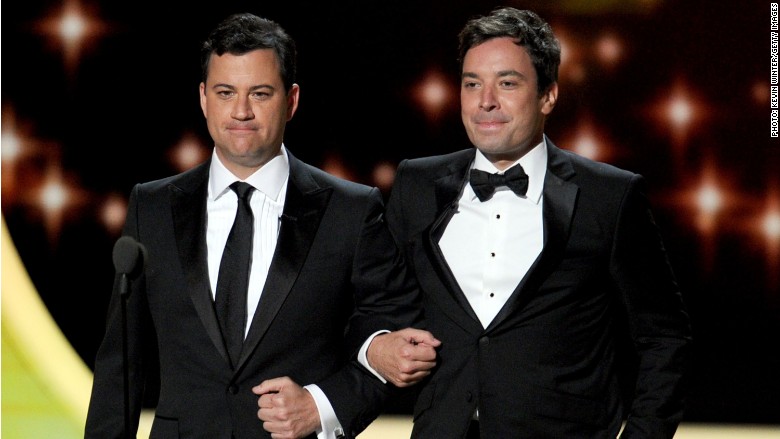 Jon Stewart's departure from "The Daily Show" later this year means that Jimmy Kimmel will have the longest-running show on late-night.
Let that sink in for a moment.
Kimmel will be duking it out with Jimmy Fallon and Stephen Colbert, but the real battle is shifting away from television. Instead, it will be online as shows vie for videos that go viral and millions of views on YouTube.
Thanks to the Internet, late night sketches and interviews can now get whole new levels of exposure.
Jimmy Fallon's "Tonight Show" has over 6 million YouTube subscribers, and Jimmy Kimmel's recurring sketch of celebrities reading mean tweets can pull nearly 40 million views.
The old guard has lost three late-night pillars: Jay Leno (who retired from his "Tonight Show" post last February), David Letterman (who's ending his three decade run this May), and Stewart. All of them competed primarily on television ratings.
Related: Did Comedy Central let its 3 biggest stars slip away?
The importance of the digital audience has made networks realize just how important it is to own their late night programming, rather than renting it from a production company.
CBS made a point of saying in November that it will own the distribution rights to its late shows, like Colbert. His predecessor David Letterman owned the "Late Show" through his production company, "Worldwide Pants."
As long as CBS owns Colbert it can license the new "Late Show" in highly profitable ways on digital platforms.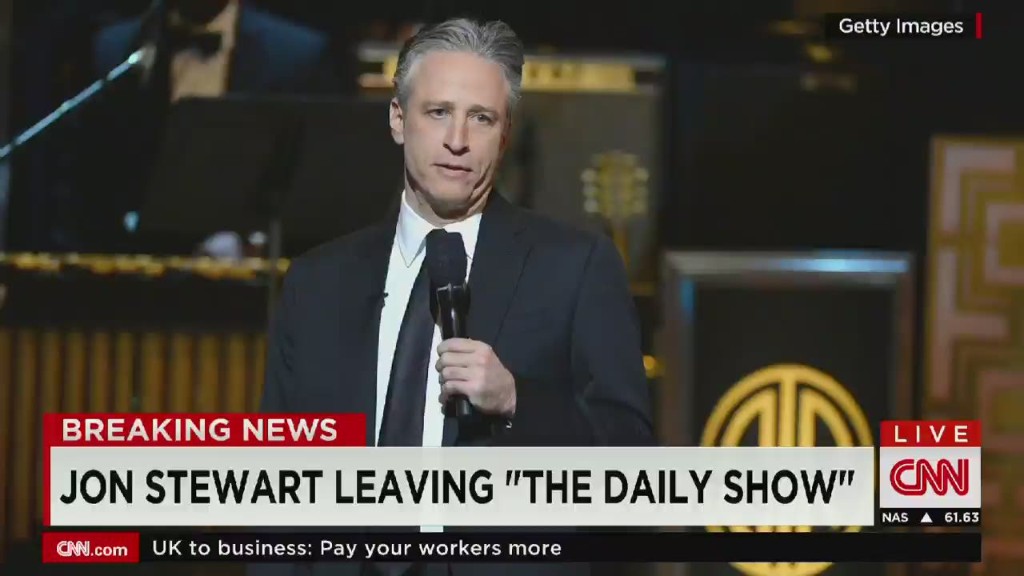 Late night is adapting to digital media trends, but one area where it hasn't evolved is gender diversity.
None of the eight major TV programs that air between 11 p.m. and 1 a.m. are hosted by a woman.
However, the new "Daily Show" could be the one to change that.
"Comedy Central — and 'The Daily Show' specifically — has long been an incubator for talent," wrote Time Magazine's Eliana Dockterman. "[Stewart, Colbert, Oliver, Carrell, and Helms] have become icons in their own right, an indelible piece of comedy history. It's time that they do the same thing for a woman."