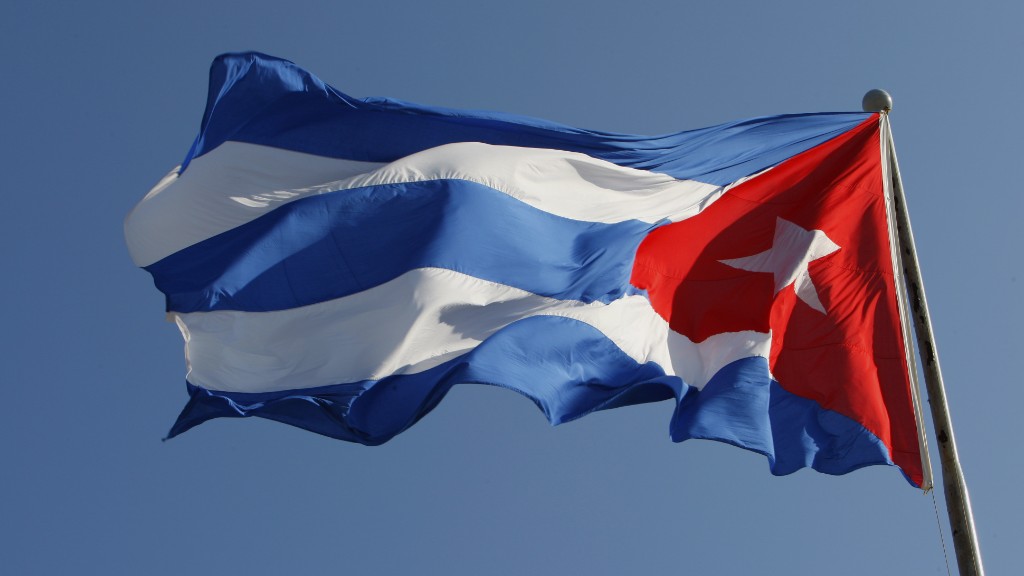 Netflix's announcement that its streaming video service would be available in Cuba came as a surprise to many -- even to the Cuban government.
Cuban officials tell CNN's Patrick Oppmann they had no idea about the announcement.
Netflix (NFLX) co-founder and CEO Reed Hastings said he was "delighted to finally be able to offer Netflix to the people of Cuba." However, Cubans can't subscribe to Netflix for the time-being -- not legally at least.
While the streaming service is indeed available on the island, Netflix won't accept Cuban pesos as a payment. Netflix says the service is available to Cubans with "access to international payment methods," but Cubans don't have credit cards nor are Cubans living on the island allowed to hold foreign bank accounts. That leaves them with no legal way to open a Netflix account or subscribe to the streaming video service.
American Express (AXP) and MasterCard (MA) have announced intentions to accept international credit cards in Cuba soon. That means U.S. credit cards will be accepted in Cuba, but it's not expected that Cubans will able to apply.
If a Cuban knows someone outside the country willing to pay the $7.99-a-month bill for them, that's one option. Or they could do what plenty of other people outside Cuba do: use a family member or friend's Netflix password.
Many expats living in Cuba have foreign bank accounts, so they can subscribe to Netflix in their home currency and watch from the island. But even for that small group, streaming the service will still be an up-hill battle. Cuba has some of the slowest internet in Latin America, according to Ookla.
Still, Netflix is betting that economic conditions in Cuba may improve. "We are investing in all countries for the future, not simply the here and now," Netflix Director Corporate Communications, Cliff Edwards, told CNN.