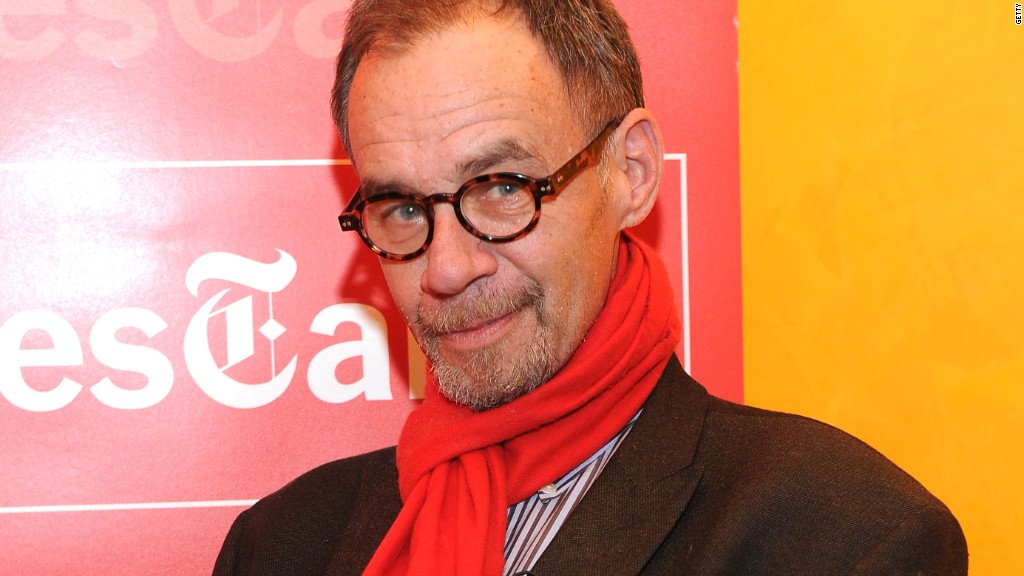 New York Times media columnist David Carr has died at 58, his employer announced late Thursday.
One of the New York Times' most engaging and colorful personalities, Carr was a stalwart of the media beat, helping readers -- and other journalists -- make sense of the rapidly changing industry.
Carr wrote the "Media Equation" column for The Times, which was published on Mondays. His writing style was conversational, analytic and peppered with humor. A reporter's reporter, Carr didn't just write about journalism -- he practiced it, taking on media heavyweights with in-depth pieces that exposed wrongdoing.
Before joining The Times, Carr reported for The Atlantic Monthly and New York magazine. But he made his name in the punchy world of alt weeklies -- first as editor of the The Twin Cities Reader, and later the Washington City Paper. He specialized in culture coverage, writing about music, television and film with ease.
In 2008, Carr published a memoir called "The Night of the Gun," a chronicle of his struggle with addiction, and subsequent recovery. The account was brutally honest, tracing his journey from troubled drug user to loving family man and successful professional.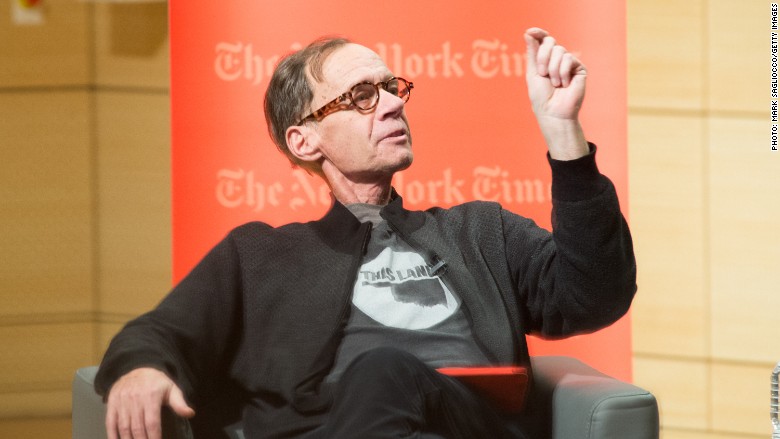 In one passage, Carr describes a night spent at the north Minneapolis home of his then-girlfriend and dope dealer. Trapped in a "drug-induced paranoia," he narrowly escapes arrest when police officers arrive in the neighborhood.
Years later, Carr returned to the house: "Sitting there in a suit with a nice job in a city far away and those twins on their way to college, I almost would have thought I'd made it up," he wrote. "But I don't think I did."
Carr won plaudits for the book, which he reported over the course of two years.
"My story is charming or horrifying, depending on which part of it you focus on," Carr said of the memoir.
Related: David Carr talks Brian Williams with Anderson Cooper
Tributes from colleagues and friends were immediate.
"On a personal level, David was one of the most generous men I've ever known," CNN's Brian Stelter said. Carr and Stelter worked together at The Times for six years and appeared together in the 2011 documentary "Page One: Inside The New York Times."
"David mentored and nurtured countless journalists, and I was so lucky to be one of them," Stelter said. "I loved him like a father and he treated me like a son."
"On a professional level, David was a giant," Stelter said. "He was the most important, most influential reporter of this tumultuous era in media. Readers, journalists and media moguls all looked to him to make sense of the present chaos and contemplate the future. And David never disappointed. The future without him is terrible to contemplate."
Bill Carter, another longtime colleague of Carr's, wrote on Twitter, "Can't possibly find words. David Carr was brilliant, funny, generous. My heart breaks for his family+his legion of friends. Proud to be one."
Carr passed away after collapsing at the The Times office in Manhattan. Earlier in the evening, he had moderated a discussion about the film "Citizenfour."
Related: Who we've lost in 2015
Arthur Sulzberger, Jr., publisher of The Times, said in a statement that Carr was "one of the most gifted journalists" to ever work at the newspaper.
Dean Baquet, the executive editor of paper, was equally effusive in his praise, describing Carr as "the finest media reporter of his generation," and a "remarkable and funny man."
"He was our biggest champion, and his unending passion for journalism and for truth will be missed by his family at The Times, by his readers around the world, and by people who love journalism," Baquet said.
Carr was also a Times exceptionalist. In one particularly notable defense of his employer, captured in the documentary film Page One, Carr stopped an interview with the founders of Vice after they criticized the newspaper's coverage of Liberia.
"Just a sec -- time out," Carr said. "Before [Vice] ever went there, we've had reporters there reporting on genocide after genocide. Just because you put on a [expletive] safari helmet and went and looked at some poop, that doesn't give you the right to insult what we do."