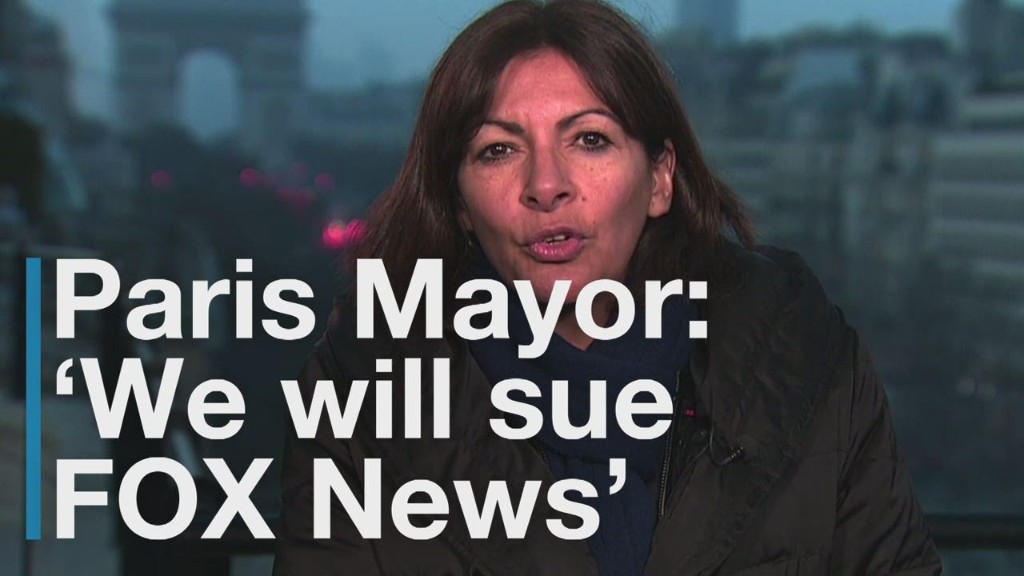 Fox News better brief its lawyers: Paris is making good on a threat to sue the channel over its coverage of supposed "no-go zones" for non-Muslims.
Anne Hidalgo, the mayor of Paris, first threatened the action last month after the U.S.-based news channel said certain parts of the French capital were off-limits to non-Muslims.
The Fox coverage was in the wake of terror attacks in Paris last month. Legal experts said at the time it was unlikely a court would hear the case.
But the city council has given the mayor its approval to pursue a defamation suit against Fox in a French court, in order to obtain "compensation for damage suffered by Paris," it said in a statement.
The statement included a transcription of the Fox report, including the following quote by the host: "No-go zones means no non-Muslim, no police, no fire, their own courts system, so basically these countries have allowed Muslims to take over parts of their country, entire portions."
Related: Fox says Dish is 'censoring' the news
Speaking to CNN's Christiane Amanpour when she was considering the action, Hidalgo said: "When we're insulted, and when we've had an image, then I think we'll have to sue, I think we'll have to go to court, in order to have these words removed."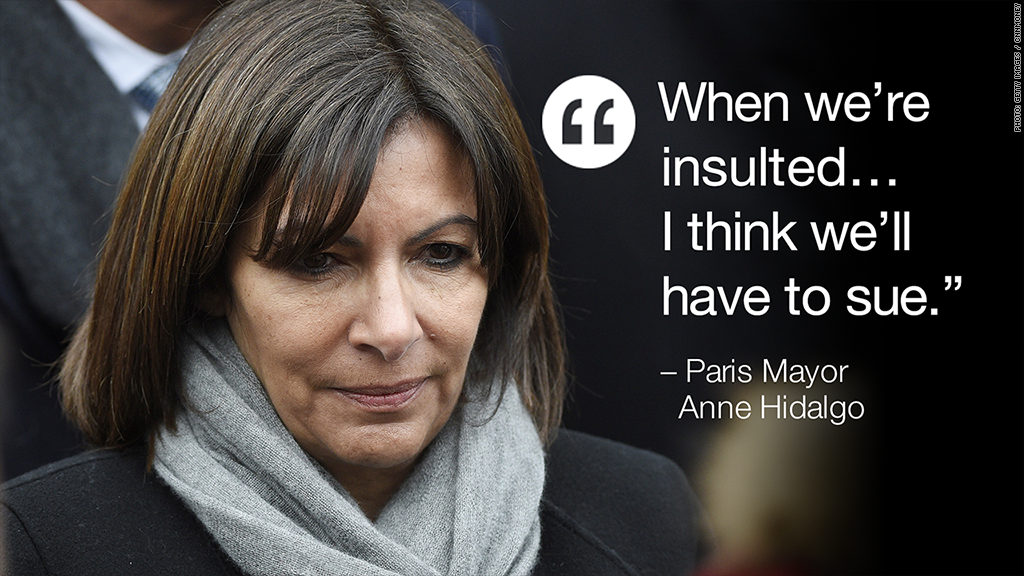 The Paris city council said the words undermined "the honor and reputation of Paris."
Fox News has since apologized but said last month the threat of a lawsuit was "misplaced."
In a statement, Dori Ann Hanswirth, a lawyer representing Fox, said "the decision by the city of Paris to bring legal proceedings against a United States news organization is antithetical to free speech. Fox News will invoke every protection afforded it under all applicable laws."
This wasn't the only failed attempt by the media outlet to address Islamic extremism in Europe. During an on-air discussion about no-go zones, American "terrorism expert" Steve Emerson said Birmingham, a city in England, is a "totally Muslim city where non-Muslims don't go in."
Emerson also later apologized for his comments, but they quickly led to a barrage of angry as well as humorous posts on social media, using the hashtag #FoxNewsFacts on Twitter.