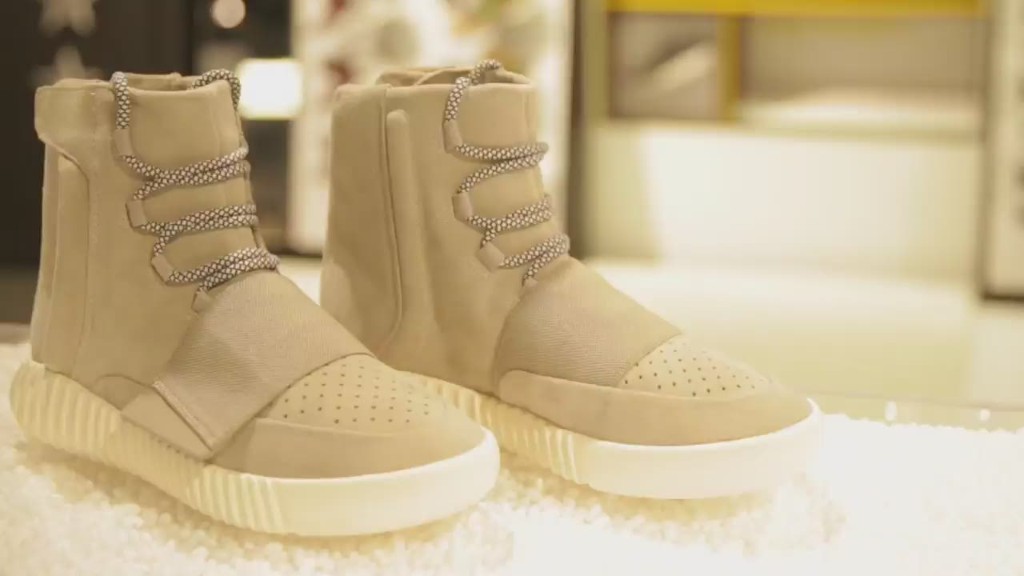 When he's not crashing the stage at the Grammy awards, Kanye West apparently designs very expensive sneakers.
The controversial rapper personally handed out pairs of his new Yeezy Boost, a $350 pair of haute couture street shoes he created for Adidas, to buyers at a shop in SoHo this weekend.
The limited-edition shoes went on sale Saturday as part of New York City's fashion week. The shoes were sold out -- sneaker diehards reserved their pairs ahead of time using a smartphone app.
Only 9,000 pairs were available, but West has said he wants Adidas to produce more. Adidas was mum on how many more it would make.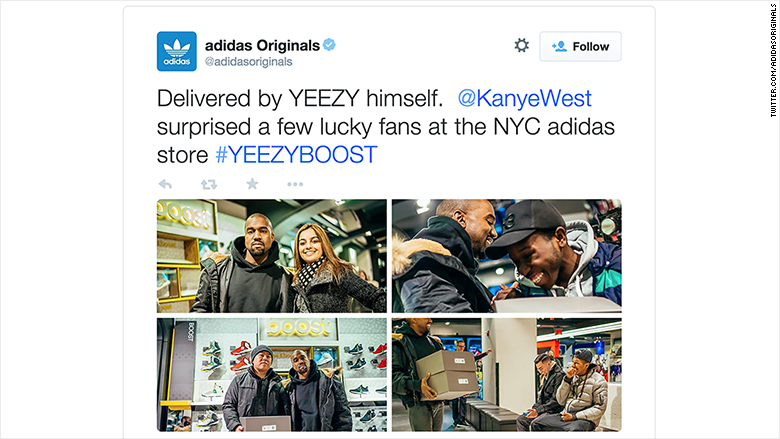 Immediately after they hit the stores, the highly-coveted shoes were selling at a huge markup online. On eBay (EBAY), the Yeezy Boost was selling in excess of $1,000 a pair.
This is not West's first foray into footwear. In 2008, he produced the Air Yeezy line of sneakers for Nike (NKE). West has also made a limited edition sneaker with Louis Vuitton, before falling out with the French fashion house.