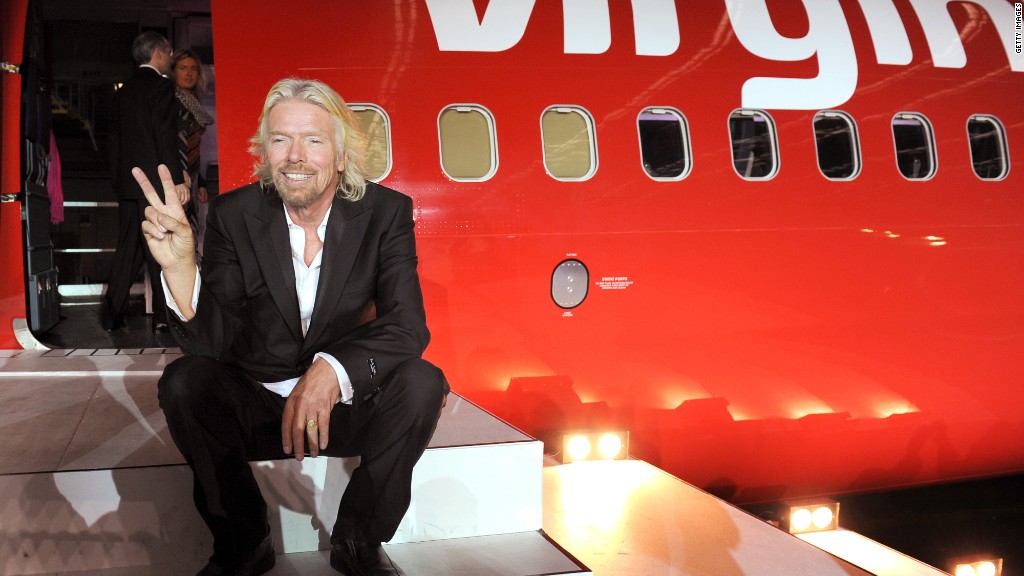 Eating crepes, coddling lemurs, and pitching to Sir Richard Branson in the Caribbean -- this is not a dream.
For Polina Raygorodskaya, the founder of travel startup Wanderu, it was reality.
She was one of three finalists in the first-ever Extreme Tech Challenge, a contest for fledgling entrepreneurs that wrapped up in February.
"It's like American Idol or The Voice for entrepreneurs," said Sabine Schindlbauer, chief operating officer at MaiTai Global, the nonprofit that organized the six-month challenge.
And while it wasn't televised, its pool of 2,000 applicants similarly dwindled down over the course of several months.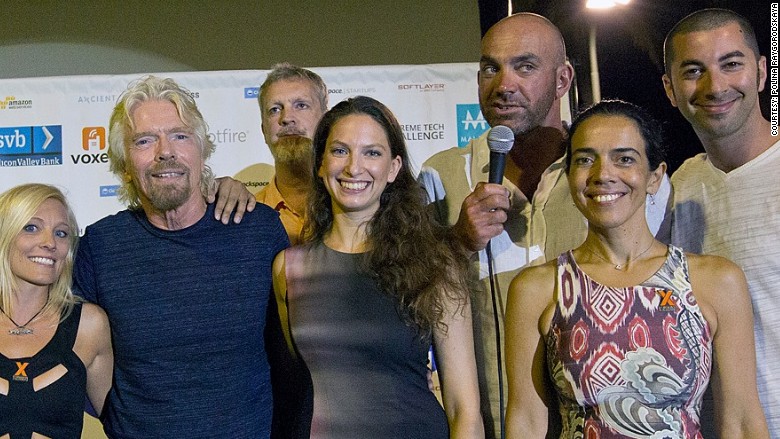 "What I was really looking for was the opportunity to take a company that has product market fit and raise their visibility to allow them to scale greatly," said Bill Tai, a venture capitalist and co-founder of MaiTai Global. "I tried to stack the judges along the way with people that could help these entrepreneurs."
Billionaire entrepreneur Richard Branson's Necker Island was the final destination -- and he was the final judge.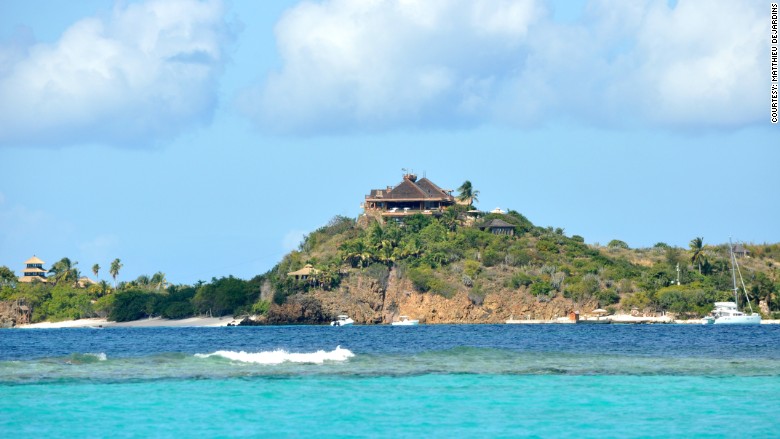 Branson has been investing in emerging technology since 2009, including early investments in Twitter (TWTR), Square and BitPay.
"I really wanted the opportunity to pitch to him," said Raygorodskaya, 28.
Wanderu, her Boston-based startup, makes it easier to book train and bus travel in the U.S. and Canada. A simple search on Wanderu aggregates hundreds of schedules and routes from operators like Amtrak, Greyhound and Bolt Bus.
"It is a huge opportunity to have someone so knowledgeable in the space hear the story and give me feedback," she said. "Richard Branson is the king of transportation. He understands the industry inside and out."
The night before pitching, Raygorodskaya and the two other finalists were invited to a private dinner at Branson's home.
"He spent a lot of time listening, taking notes and really getting to know the people behind the idea," she said. "He was super excited about Wanderu and that we are bringing many first-time riders to the space."
Wanderu launched in August 2013 and has since served over 4 million users. Just last week, it launched an iOS app. Raygorodskaya had raised $2.45 million before applying for the challenge, and closed another $5.6 million in November.
Although Raygorodskaya scored third -- or last -- place at Necker (the other two startups Doctor on Demand and Breathometer tied for first), she did gain one potential investor: Branson.
"[He] scored us highest of all the other companies in the competition," she said. "Richard publicly announced that he wants to invest." (Conversations between her and Branson are ongoing, she said.)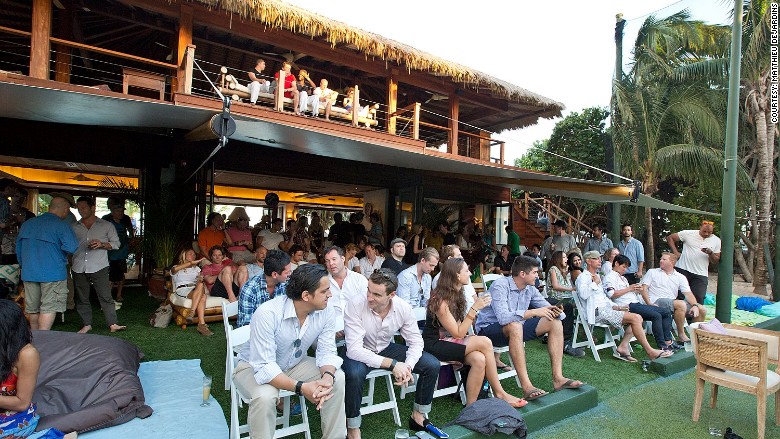 The contest (which cost over $500,000 for the Necker Island leg alone, according to MaiTai Global) is representative of the changing nature of VC funding.
"We wanted to turn the model upside down," said Tai, adding that investors now have to find "unproven" entrepreneurs. The contest gave them the chance to pitch to Branson, as well as people like Google Maps creator Lars Rasmussen and James Lindenbaum, founder of HeavyBit Industries (both of whom also judged the final round).
There were just three finalists, but roughly 100 people attended the pitch event, including other entrepreneurs like Extreme Challenge contestant Matthieu Dejardins, the founder of NextUser.
He was nominated by IBM Watson, one of the sponsors, to demo his startup's analytic capabilities before the finalists pitched.
"This opportunity opened new doors to us," said Dejardins.
None of the three finalists were guaranteed any funding (various prizes were dolled out throughout the contest; the finalists won prizes like free software and legal fees).
Tai said they're also in the midst of starting an investment vehicle so founders of the top 10 companies can pool capital to fund and support each other.
"The most valuable part is the exposure to an amazing network of really high-end judges and people that help throughout the process," said Schindlbauer.