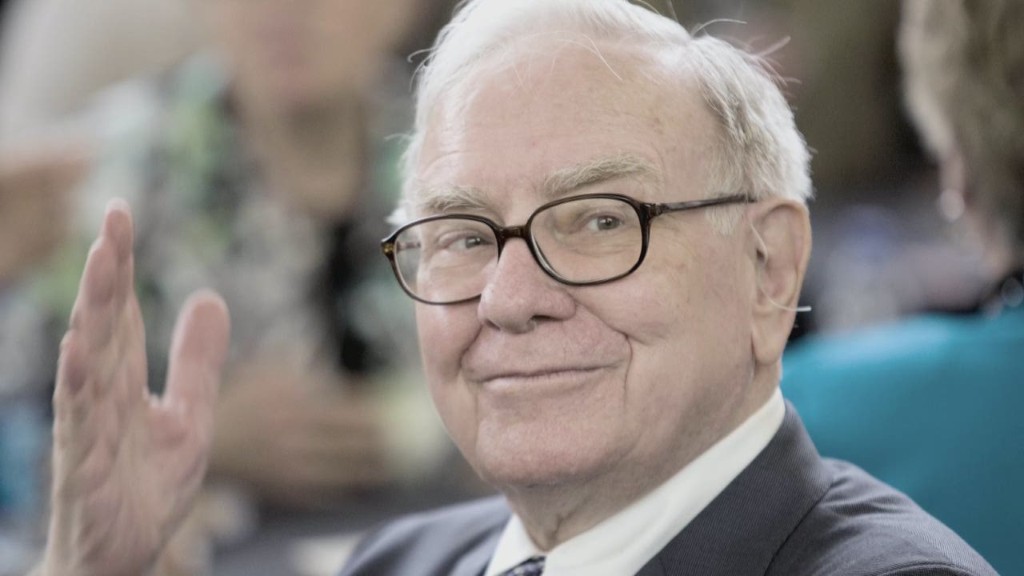 Warren Buffett has taken an interest in another billionaire's business: Rupert Murdoch's 21st Century Fox.
Buffett picked up a new stake in 21st Century Fox (FOX) at the end of last year, according to an SEC filing released Tuesday that shows the holdings of Buffett's company Berkshire Hathaway (BRKA).
The media conglomerate is an umbrella for Fox TV shows, movies, and networks, such as Fox News and Fox Sports. Its TV studio is responsible for hits like "Modern Family" and "New Girl."
Buffett bought 4.7 million shares in the company. At Tuesday's closing price, the stake is worth about $161 million.
Murdoch split the TV and movie business from his print companies, including the The Wall Street Journal and New York Post, back in 2013. It resulted in two public companies: 21st Century Fox and News Corp (NWS).
Fox isn't the only media company Buffett has an interest in. He also owns a share of Viacom (VIA), which owns networks like MTV and Nickelodeon.
Buffett dumped his stakes in oil companies Exxon Mobil (XOM) and ConocoPhillips (COP), at a time when oil prices plunged dramatically.
But he didn't pull out of the oil market all together, according to the filing. He still owns shares of Phillips 66, (PSX) one of the largest refiners in the U.S., and Canada's Suncor Energy (SU).