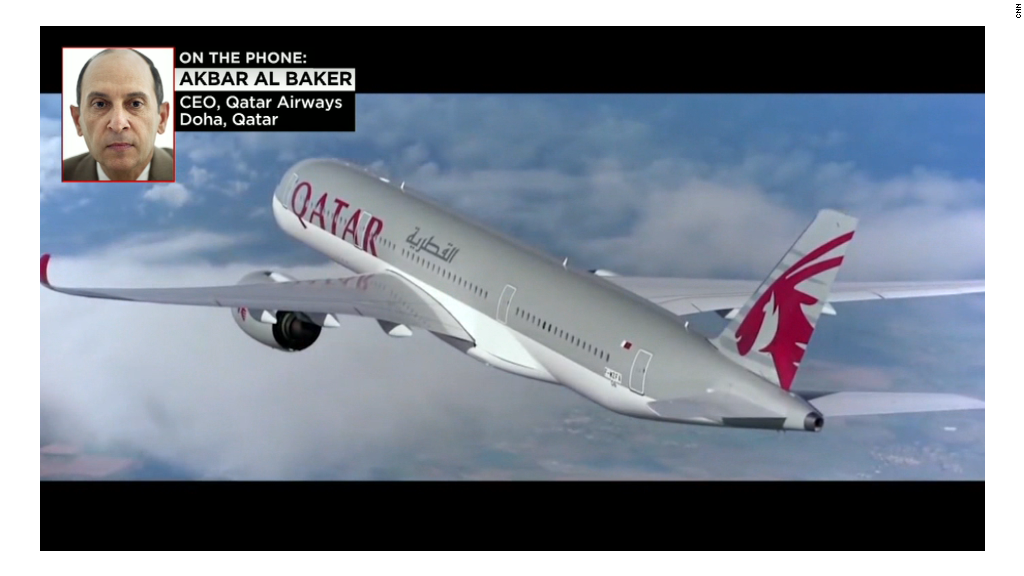 The CEO of Qatar Airways staunchly defended his company Tuesday, rejecting claims that flight attendants are fired if they get married.
"That is not true. That is a load of bulls---," CEO Akbar Al Baker told CNN's Richard Quest.
A report from the International Transport Workers' Federation says that flight attendants are required to get permission from the company to get married and to notify the company if they get pregnant.
A Qatar Airlines hiring contract states that the company has the right to fire the employee from the date of notification of the pregnancy, according to the union group.
The claims were reported by the Washington Post last week.
But Al Baker said that the airline's working practices are "very progressive" and that his employees have "all the rights they require."
"These rumors that are being circulated are not true," he said.