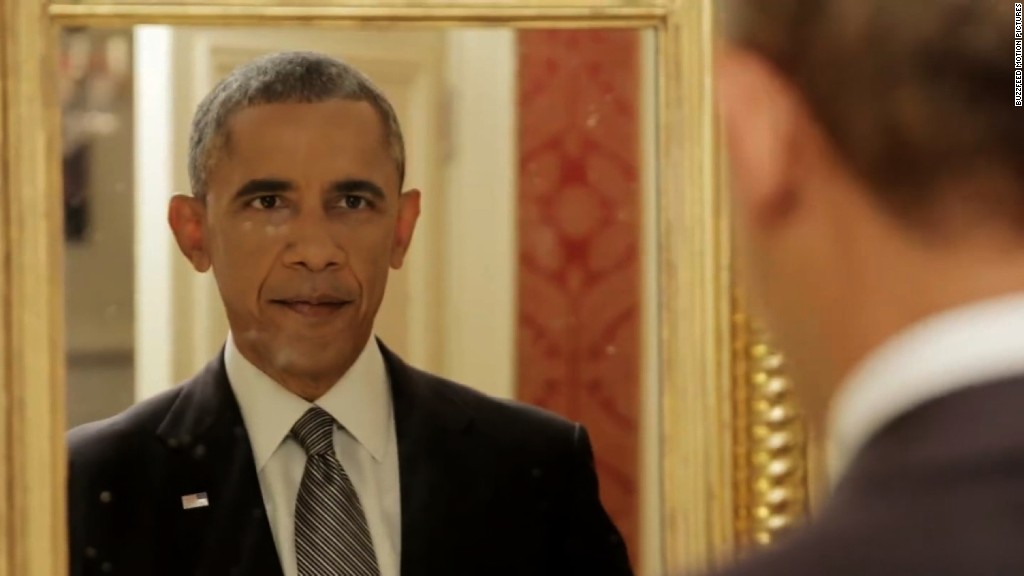 About 11.4 million people have signed up for Obamacare coverage for 2015, the Obama administration announced Tuesday evening.
Consumers raced to apply before open enrollment ended Sunday, with more than a million people picking plans in the final nine days, officials said.
"It gives you some sense of how hungry people were out there for affordable, accessible health insurance," President Obama said in a video that was posted on the White House Twitter and Facebook accounts.
The tally includes people who signed up for the first time and existing consumers who were automatically re-enrolled for this year. Some 8.6 million signed up through the federal exchange, which is handling enrollment for 37 states, and 2.8 million in the state-based exchanges.
Florida and Texas, which have high rates of uninsured, each had more than 1 million people pick plans on the federal exchange, healthcare.gov. Their Republican governors were among the many who opposed Obamacare.
The overall sign-up number may grow somewhat in coming days. While open enrollment officially ended on Sunday, those who had trouble signing up because of technical issues or long wait times last weekend have a few more days. The federal exchange is allowing these consumers to enroll through Feb. 22, while most state exchanges have also extended their deadlines. There are fewer than 150,000 people "in line," said Health Secretary Sylvia Burwell.
Pressure is also mounting on the White House to extend enrollment to April 15 for those who have to pay a penalty for being uninsured in 2014.
Related: Obamacare penalty payers ask, 'Where's my refund?'
Advocates argue that many Americans won't know they are subject to the penalty until they complete their taxes this year and that may prompt them to want to enroll for 2015. Up to 6 million taxpayers may be subject to the fine for 2014, which is $95 or 1% of income, whichever is greater. The penalty for lacking coverage this year grows to 2% or $325, whichever is greater.
Washington, which runs its own state exchange, has already made this move. Administration officials said they would make a decision in the next two weeks.
Related: I have to pay back my Obamacare subsidy
Obamacare is likely to meet or surpass its reduced enrollment goal of 9.1 million for 2015, though it will take time to determine how many of the people who signed up completed their enrollment by paying their premium. Roughly 85% of those who signed up completed enrollment last year, which would bring the 2015 number down to 9.7 million.
Enrollment is fluid since people can enroll mid-year if they lose their job or get divorced or leave the plan if they land employment or get married to someone with insurance. Burwell said she'd like enrollment to be at 9.1 million at the start of the next open enrollment season in the fall.
Also, the administration is in the midst of culling up to 200,000 enrollees from last year from the rolls because they have not proved their citizenship or legal status, Burwell said. Undocumented immigrants are not eligible for Obamacare coverage.
The administration sought to lower expectations last fall by reducing the target from the Congressional Budget Office's goal of 13 million. (The CBO since lowered its projection to 12 million.)
The vast majority of those signing up for Obamacare insurance are getting help to pay for their premiums. Some 87% of those who picked plans on the federal exchange are receiving subsidies that average $268 a month, as of Jan. 30, Burwell said. Nearly 8 in 10 consumers could pick a plan that cost as little as $100 a month with a subsidy.
This government assistance, however, is at risk. The Supreme Court will hear arguments on March 4 as to whether those signing up on the federal exchange can receive subsidies. The health reform law states that subsidies are based on coverage through exchanges established by states. A decision is expected in June.
Administration officials have repeatedly said they do not believe that the court will strike down subsidies, which has led to criticism that they are not developing an alternate plan in case they lose.
"We believe the position we are holding is the right position," Burwell said Wednesday.