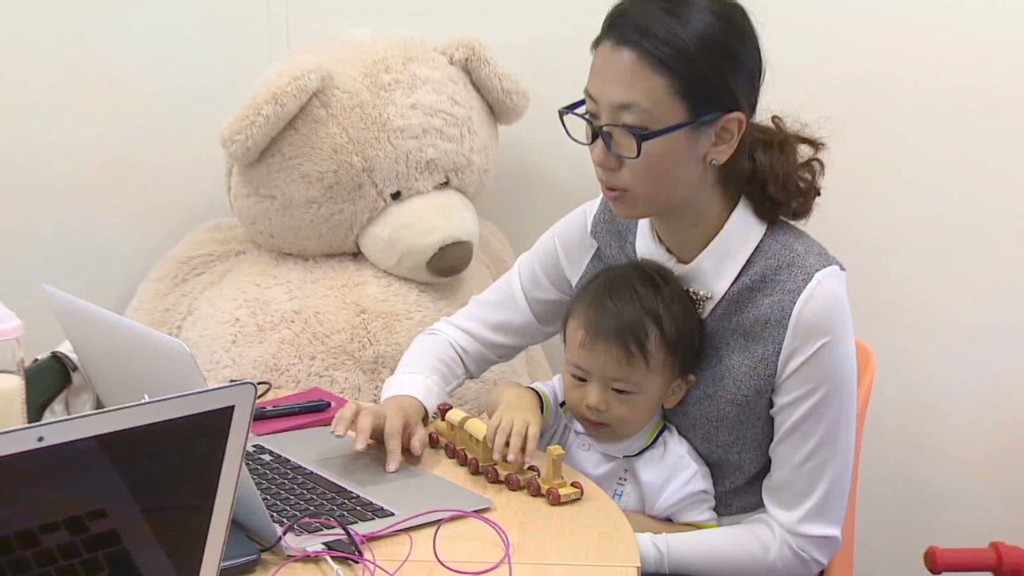 Prime Minister Shinzo Abe would really like Japanese companies to do something they'd rather not: give workers a raise.
Abe has in recent weeks cajoled, threatened and otherwise pressured corporate leaders to hike salaries. The lobbying effort has even extended to the golf course, where Abe is reportedly in the habit of inviting business titans for a round, and then asking them to raise wages.
The success of Abe's economic revival plan may depend on the lobbying campaign. Last week, Abe publicly raised the issue, saying that wage hikes were needed to "spread the warm winds of economic recovery to everyone throughout the country."
The prime minister's plan for Japan's economy, called Abenomics, consists of a massive bond-buying campaign, structural reforms and stimulus from the central government. The ambitious policy has helped end deflation, boost corporate earnings and send stock prices through the roof.
But the government needs businesses to do its part and pass more of their profits to workers. The idea is that workers will then increase spending, completing a so-called "virtuous cycle" that will deliver sustained economic growth.
"It will only be after the strong expansion in aggregate wages is confirmed that consumers will actually feel the economic recovery," said Takuji Aida, an economist at Societe Generale.
Related: Women hold key to fixing Japan's economy
With prices on the upswing, it stands to reason that workers have an extra bargaining chip to use against management. That theory is now being put to the test as labor groups enter negotiations with some of Japan's largest manufacturers over salary increases.
The annual talks, or shunto, help set the tone for wage hikes across the economy. As part of this year's "spring offensive," labor groups are asking for major raises of 2%, or in some cases, even 4%.
Substantial wage increases would take some pressure off the Bank of Japan, which has been trying to raise inflation to 2%. That effort has been hamstrung by drastically lower oil prices. Which means the central bank could again be forced to expand its stimulus program.