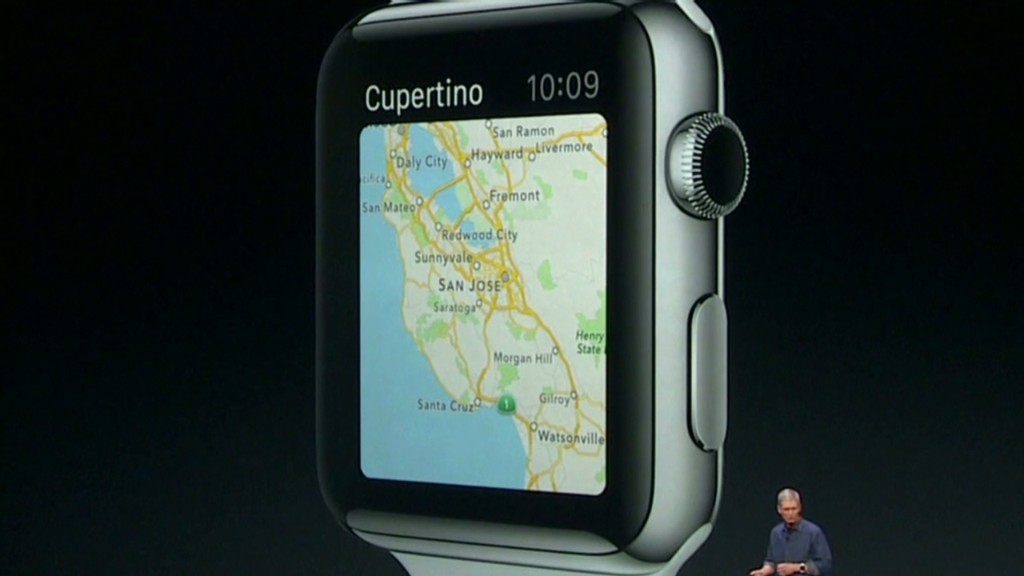 Apple is apparently giving its stores a V.I.P. touch.
That will happen when the retail network undergoes an overhaul led by Apple's design chief, Jonathan Ive.
The forthcoming redesign was reported by The New Yorker, which met with Ive multiple times over several weeks for a newly published profile, "The Shape of Things to Come."
Ives was not quoted revealing further details in the piece.
The magazine reported, "Ive has begun to work with (Angela) Ahrendts, Apple's senior vice-president of retail, on a redesign-as yet unannounced-of the Apple Stores."
Ahrendts is the former chief executive of the upscale retailer Burberry (BBRYF) who was hired in 2013 to focus on "the customer experience."
It wasn't clear when the results would roll out, and Apple did not immediately comment on the report Tuesday morning.
Related: Inside the world of Apple's design guru Jony Ive
But The New Yorker included the news in a paragraph about a display cabinet for the forthcoming Apple Watch, and then quoted Ives repeating a comment he had heard: "I'm not going to buy a watch if I can't stand on carpet."
Apple (AAPL) CEO Tim Cook said the watch will be available starting in April.
It will retail at $349 and includes a sapphire crystal screen, planting it in the luxury -- or V.I.P. -- category for watches.