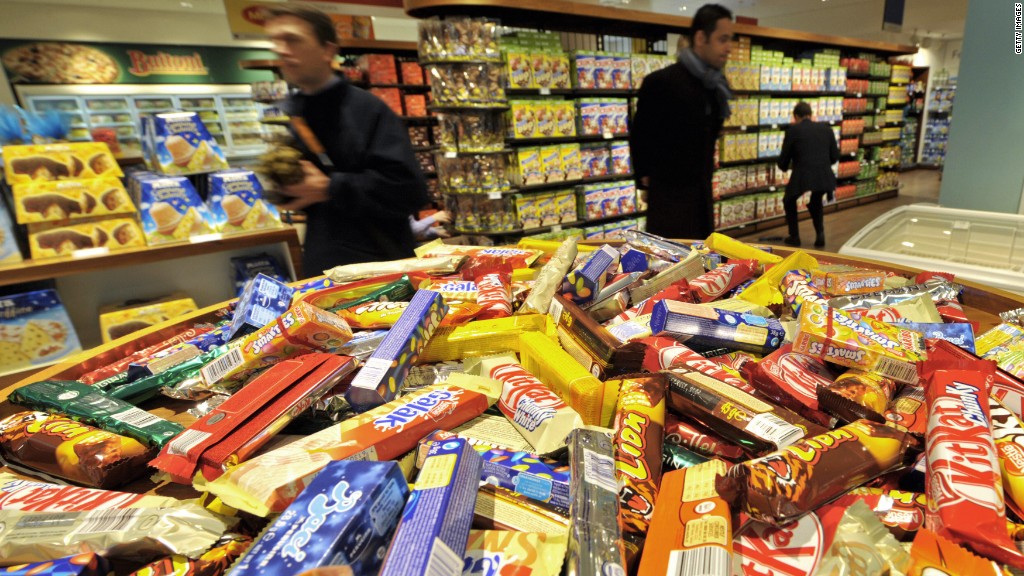 Nestle says it will become the first major candy maker to eliminate all artificial color and flavors from its chocolates.
The company said the change will be completed by the end of this year for more than 250 products including Nestle Crunch, Butterfinger, 100 Grand, Oh Henry and Baby Ruth chocolate bars.
It said it believes believes consumers won't be able to tell the difference.
"When making these changes to more than 75 recipes, maintaining the great taste and appearance consumers expect from the chocolate brands they know and love is our No. 1 priority," said Leslie Mohr, the nutrition, health and wellness manager for Nestle.
Related: Is this the world's most expensive chocolate?
For example, Nestle (NSRGF) said the crunchy center of its Butterfinger bars will be colored by annatto, which comes from the seeds found in the fruit from the achiote tree. That replaces its use of the dyes Red 40 and Yellow 5.
In Crunch bars, natural vanilla flavor will replace artificial vanillin.