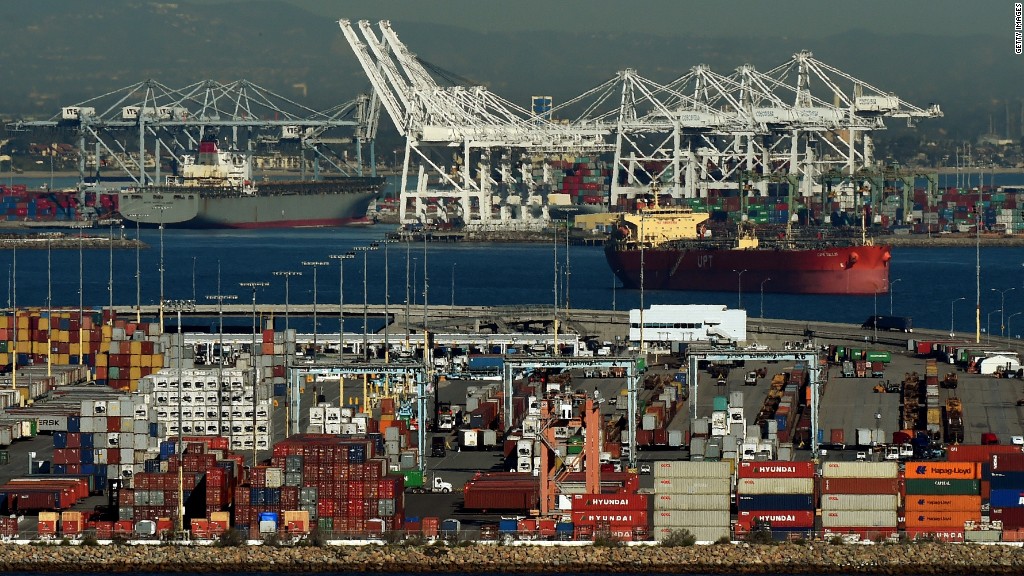 Thousands of truckers who serve the West Coast ports are getting hit hard by the current labor dispute.
Most of them are nonunion, independent contractors who own their own trucks, rather than company employees. They only get paid for each run they make, but they still have to cover their operating expenses like truck payments and insurance.
Roughly two-thirds of the sixteen million containers that arrive at West Coast ports each year are moved by truck. But those shipments have slowed to a crawl as the shipping lines and the International Longshore and Warehouse Union negotiate a new contract.
Many drivers who depend on making at least three runs a day at the ports have been left unable to pay their bills.
The number of drivers who are defaulting on their truck loans has jumped sharply since the dispute heated up in November, said Jon Slangerup, CEO of the Port of Long Beach.
Related: California's oranges are rotting on the docks
"They're mostly down to one or two [runs] a day," said Port of Long Beach spokesman Michael Gold.
The longshore union and management have been in talks since May. Management accuses the union of engaging in a deliberate slowdown unloading the cargo since November. The union denies it's causing the problem.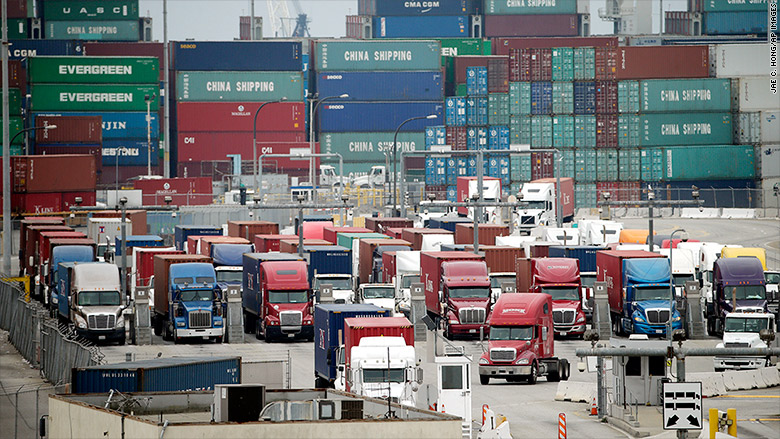 One thing everyone agrees on: The ports have been backed up since November. Ships from Asia often need to anchor for 10 days or more outside of the ports, before they can unload their goods. That in turn is costing companies like retailers, billions of dollars.
And if a significant number of drivers lose their trucks as the dispute drags on, it'll be that much harder for port operations to return to normal once an agreement is reached.
Even when it's business-as-usual, the truck drivers that serve the West Coast ports earn just a fraction of what longshore workers make.
The union's 20,000 members make an average of $147,000 a year.
Related: West Coast ports shut down as labor dispute heats up
Are you a truck driver who has been affected by the dispute at West Coast ports? Email us your story.