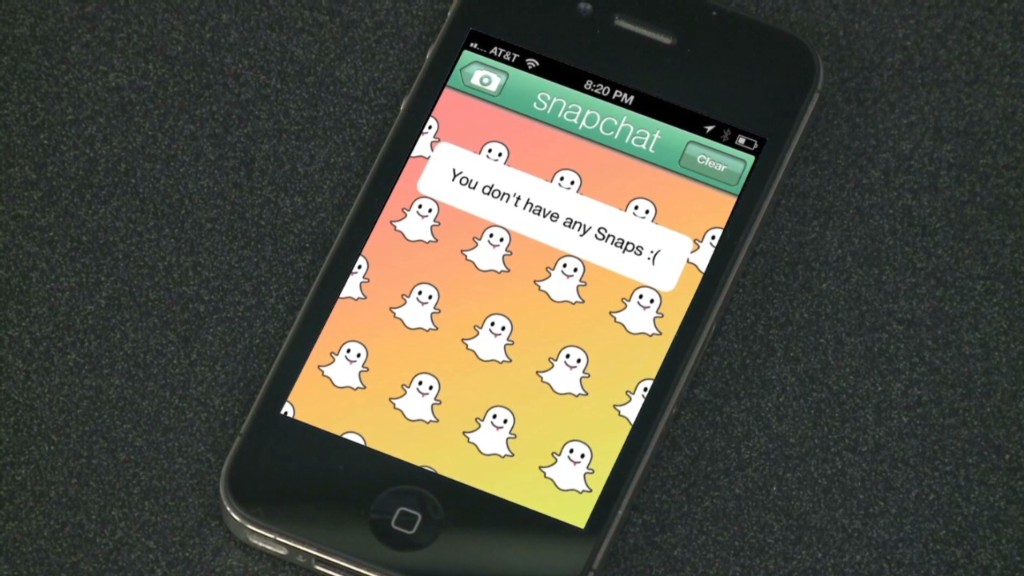 Snapchat founder Evan Spiegel seems to know a thing or two about his firm's worth.
He famously declined Facebook's (FB) offer to buy the company for $3 billion in 2013. Now, the ephemeral messaging startup could be well on its way to a $19 billion valuation.
Spiegel, 24, is looking to raise $500 million in funding -- and asking for it in cash -- according to PrivCo, a financial research firm.
"Snapchat is seeking a fairly arbitrary valuation of $19 billion, apparently because that's the valuation WhatsApp got from Facebook," said PrivCo CEO Sam Hamadeh.
Hamadeh, who said he spoke to two major VC firms that ultimately passed on the deal, said there seems to be "enough interest -- particularly from mutual funds, hedge funds and foreign investors -- that Snapchat will achieve its target valuation or come close to it."
Snapchat declined a request for comment.
Los Angeles-based Snapchat, which closed a $485 million round of funding in December 2014, is currently valued at $10 billion, according to CB Insights.
That's the same as several other startup darlings: Airbnb, Dropbox and Indian firm Flipkart.
If it achieves the eye-popping $19 billion, its valuation will surpass that of SpaceX and Palantir. It will become the third most valuable tech company backed by VC firms, behind Xiaomi ($46 billion) and Uber ($41.2 billion), according to CB Insights.