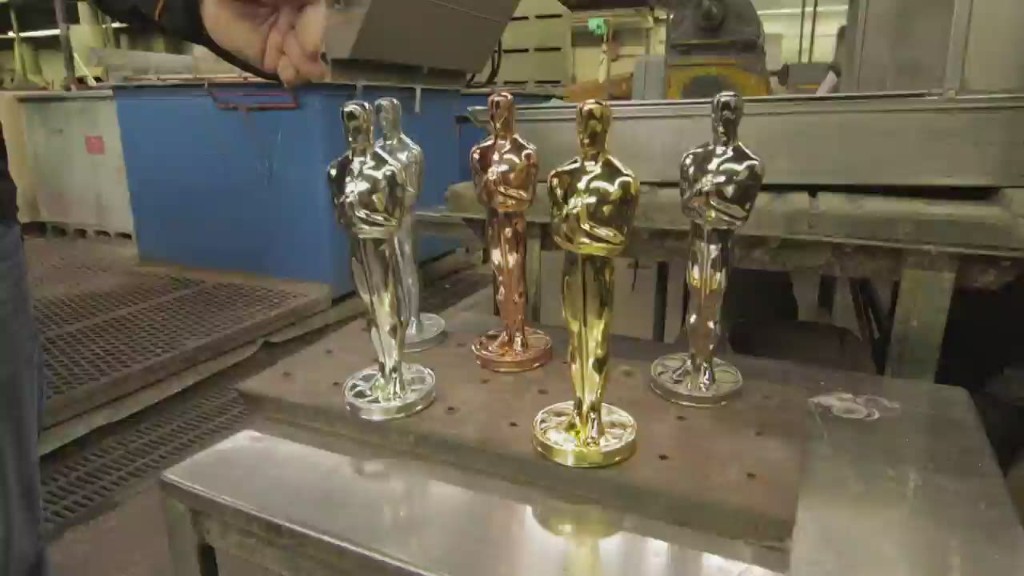 Only in Hollywood do losers still win and winners win twice.
Regardless of who takes home gold at this Sunday's Academy Awards, all best and supporting actor and actress nominees, along with the nominees for best director, are getting a gift bag worth $160,000. That's double what the bags were worth last year.
With swag from luxury vacations to car rentals to L.E.D. "lipo," stars will get the goods delivered to their doorsteps the day after the Oscars, courtesy of marketing company Distinctive Assets.
The gift bags are not affiliated with the Academy Awards or the Academy of Motion Picture Arts and Sciences, who are behind the awards.
If good looks, real talent, high profiles, cushy homes and big bank accounts aren't enough to make you green with envy, here's just a sample of what's inside the gift bags they'll be unwrapping come Monday.
Rocky Mountaineer
Value: $14,584
Once award season stress is over, stars can unwind aboard a luxury train through the Canadian Rockies.
Hair follicle stimulant:
Value: $1,200
A receding hairline can be an actor's worst nightmare, so thankfully, the gift bag includes a product that stimulates hair growth with "polypeptide-enriched media and wound healing technology that helps revitalize the scalp," courtesy of Wellness360 Center.
"Glamping" adventure
Value: $12,500
Nothing says celebrity like being able to hike, cycle and camp with private chefs to prepare your meals and a support van to show up with a pork loin sandwich, chilled mango soup and freshly squeezed lemonade. Nominees will get to rough it like that, thanks to tours designed by Terravelo.
A year's worth of Silvercar rentals
Value: $20,000
The all-Audi car rental company is letting celebrities take a whirl all year.
Italian luxury hotel package
Value: $11,500
Three nights in a suite in Tuscany, another three in another suite in Lake Como and another three nights in another suite in Sorrento.
Pulsewave Vibrator
Value: $250
A-list celebrities deserve A-list sex toys, so this vibrator with patented medical technology from Afterglow fits the bill.
A psychic reading
Value: $20,000
The bag provides a gift certificate to have Olessia Kantor, the founder of Enigma Life, fly out to meet with each nominee to teach them mind control techniques, chat about their horoscopes and analyze their dreams. Maybe they should have done this before awards season.
Hydroxycut
Value: $45.94
Celebrities never feel thin enough. This bag gives them Hydroxycut gummies, shakes and bars to help.
Ventura Lipo-Light
Value: $4,068
This L.E.D. light claims to help you lose 3-9 inches in as little as 3 weeks. That is, if celebrities have those inches to lose.
Mediterranean sea salts
Value: $1,548
These french salts from La Baleine were "harvested by man like it has been for 2,000 years!" This sounds chic enough for a star.
Custom furniture
Value: $28,000
Nominees will get a custom-designed piece of furniture from architect Elena Foccoli.