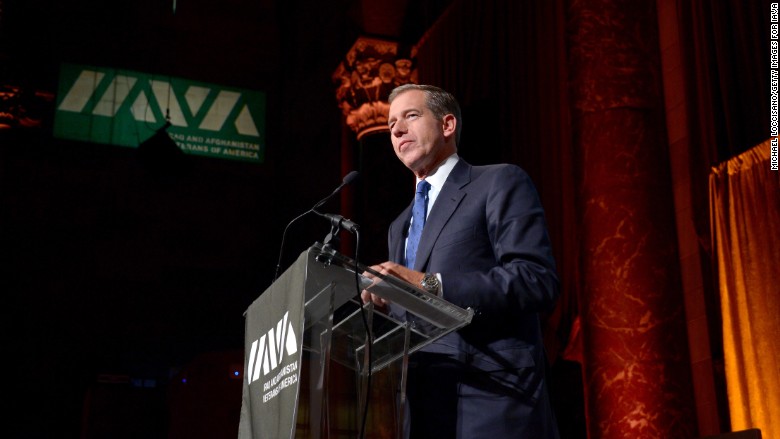 Still reeling from the fallout over his exaggerated story about an Iraq War mission, Brian Williams has stepped down from a group dedicated to promoting military valor and heroism.
The Congressional Medal of Honor Foundation announced Thursday that the embattled "NBC Nightly News" anchor has resigned from the group's board of directors. He had served on the board since 2006.
Williams' decision comes a little more than a week after NBC News suspended him for six months without pay for repeatedly sharing a false account of a 2003 helicopter mission in Iraq.
Ronald T. Rand, the president and CEO of the Medal of Honor Foundation, did not immediately respond to CNNMoney's request for comment. The announcement on the group's website did not provide additional details on Williams' decision.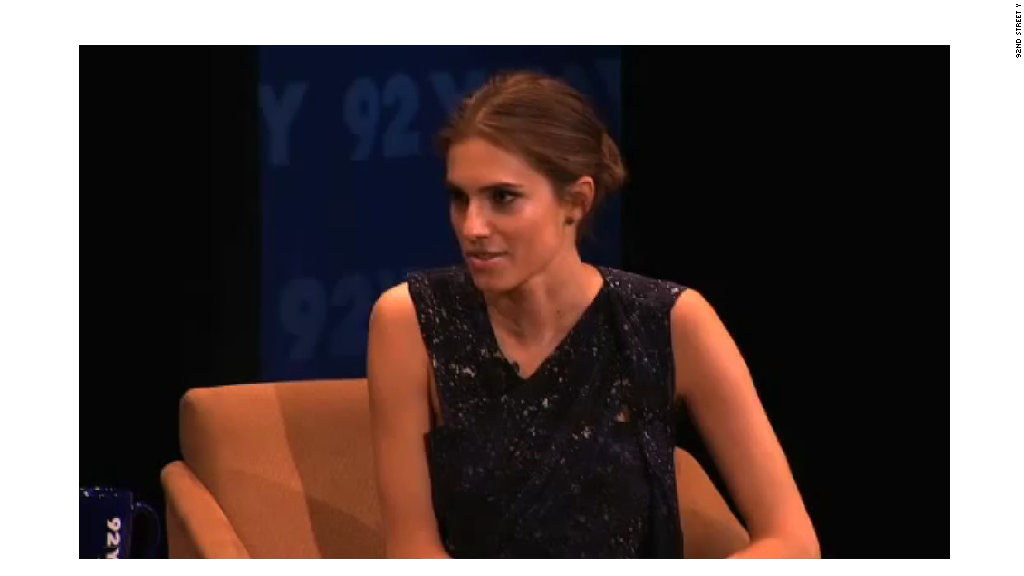 Related: Brian Williams' daughter 'can't wait until he's back on TV'
The Medal of Honor Foundation is dedicated to perpetuating the award's "legacy through outreach and collaborative efforts," according to the group's website.
Williams has long displayed a fondness for the U.S. military.
At virtually every commencement speech he's delivered, Williams has made a point to salute veterans and service members in attendance. The most recent instance of him sharing the false story about the helicopter mission came last month during an on-air tribute for a former soldier.
His subsequent apology only exacerbated the situation. Williams insisted he had made an honest mistake when he claimed to be aboard a helicopter that was struck by a rocket-propelled grenade and said that he only wanted to pay homage to the veteran.
"I would not have chosen to make this mistake," Williams said. "I don't know what screwed up in my mind that caused me to conflate one aircraft with another."
But that explanation didn't add up either. The crew on the damaged helicopter said Williams didn't arrive in the area until an hour after the attack, all but eliminating the possibility of conflation.
As the controversy turned into a full-fledged firestorm following his February 4 mea culpa, some observers began to question Williams' presence on the Medal of Honor Foundation's board.
Meanwhile, questions continue to mount about Williams' other possible exaggerations, namely his accounts of Hurricane Katrina in 2005. His future as "Nightly News" anchor is also shrouded in uncertainty.
While several NBC News staffers doubt that Williams can ever return to the anchor chair, there are at least some viewers who believe he deserves a second chance.
According to a CNN/ORC poll released this week, 52% of the public believes Williams should be allowed back on the newscast while 40% said he should not.