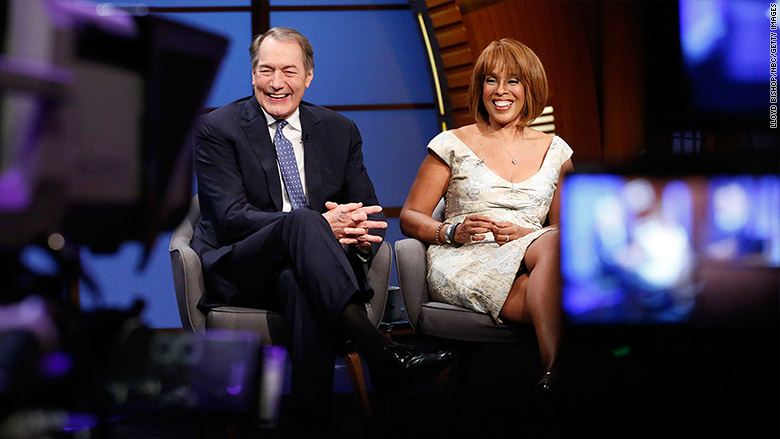 Charlie Rose and Gayle King, two co-hosts of "CBS This Morning," have signed new long-term contracts with the network, according to three people with direct knowledge of the deals.
Rose and King's contracts came due at the beginning of this year, around the time "CBS This Morning" turned three years old.
Their contract renewals are noteworthy because "CBS This Morning" could have been a flop, just the latest in a string of 7 a.m. disappointments for the network. CBS has long tried -- and failed -- to compete with NBC's "Today" and ABC's "Good Morning America."
But in 2012 the network tried something else. It tried a harder-hitting newscast than "Today" or "G.M.A.," one that prioritized interviews over typical network morning fare like cooking segments.
Rose, now 73, was a surprise choice -- he said at the time that all his friends, even New York City mayor Michael Bloomberg, counseled him against taking the job -- and so was King, now 60.
But they gelled right away, and the show gained attention as an alternative to "Today" and "G.M.A."
A third co-host, Erica Hill, was replaced in the summer of 2012 by Norah O'Donnell, now 41.
(O'Donnell remains under a long-term contract, and her deal did not come due at the same time as Rose and King's deals did.)
A spokeswoman for the morning show declined to comment. The people spoke on condition of anonymity because contract renewals are sometimes kept secret at television networks.