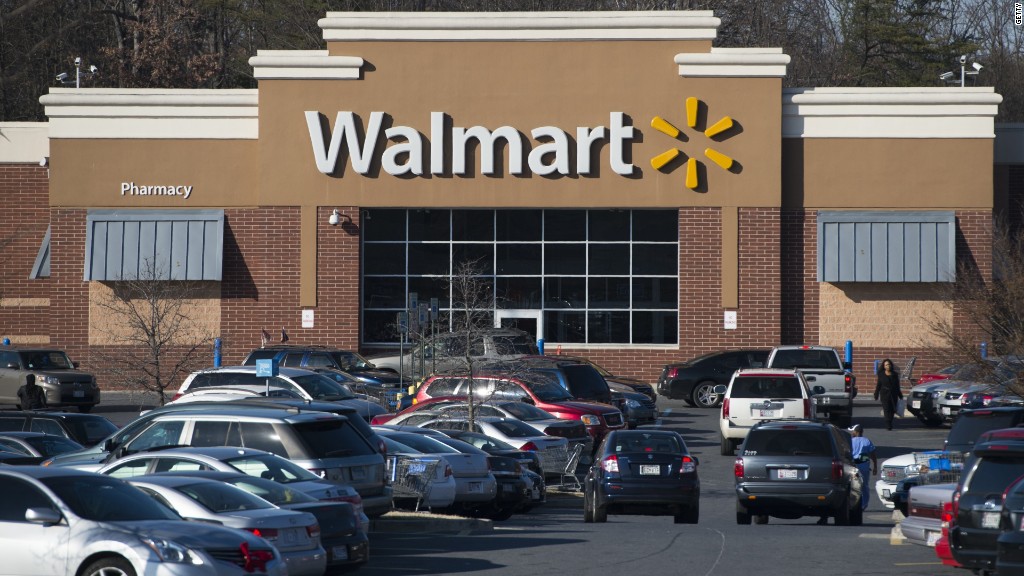 Consistent work schedules are normal in the 9-to-5 world, but they are a rarity for many hourly workers at places like retail stores and fast-food joints.
From week to week, these workers aren't scheduled for the same hours on the same days. Only when the schedule is posted do they really find out when they are working and when they are off.
"It's hard to plan your life around," said Fatmata Jabbie, a 21-year-old single mom of two who works at a Walmart store in Virginia.
Jabbie often works five days a week, but it can be four or six.
"Sometimes I try to look for some other work on the side, but it's really hard when the schedule is always different," Jabbie said.
That will change at Walmart, at least partly, starting in 2016. A new policy will offer some workers, most likely those with the most experience, the same shifts on the same days, the company said Thursday.
Related: 24 hours with a minimum wage worker
The schedule change came along with the company's announcement that it will raise pay well above the minimum wage.
But a consistent schedule may be just as important for some hourly workers. It could mean the difference between holding down a second job or going to school.
It's especially important for workers who have fewer resources to handle disruptions that come up in life, said Claire McKenna, a policy analyst at the National Employment Law Project.
A sudden change in schedule, for example, could leave a parent with little in the way of child care options.
Related: Iraq vet protests for more than $8.50 an hour
Nearly 60% of all American workers are paid hourly, and complaints about erratic scheduling aren't new.
Workers and labor groups have advocated for fairer scheduling for years.
Starbucks (SBUX) said it would revise its own scheduling policy last year. The change came after a New York Times article chronicled the daily life of single mom who was struggling to care for her son while working sporadic hours as a barista.
Starbucks said it would update its scheduling software to provide "stability and consistency" for its workers, as well as post schedules at least one week in advance. It also eliminated "clopening" shifts that required an employee to work the closing and opening shifts back-to-back.
Are you an hourly wage worker? Share your scheduling nightmare story with CNNMoney by emailing Katie.Lobosco@turner.com.