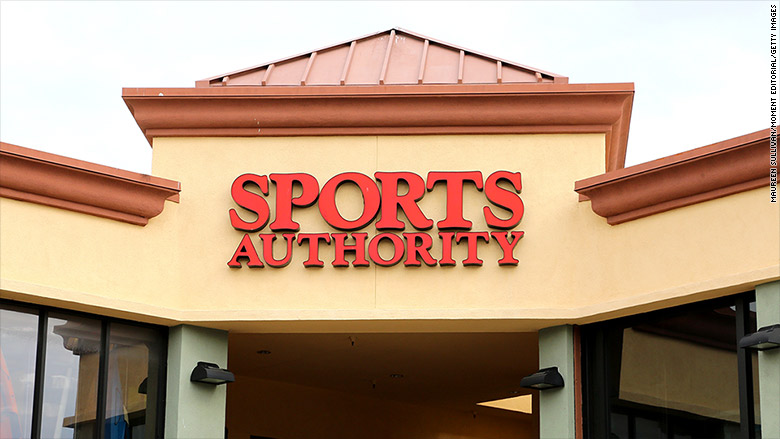 Sports Authority is the latest retailer to find itself at risk of running out of cash.
Credit rating analyst Moody's has cut its rating on Sports Authority's debt deeper into junk bond status and warned the chain could be less than a year away from defaulting on a $300 million loan.
"At these operating levels, Sports Authority's capital structure is unsustainable over the longer term, and the risk of a default ... is high," wrote analyst Michael Zuccaro in the note.
Sports Authority has more than 450 stores in 41 states. It is facing increased competition from Dick's Sporting Goods (DKS), which had about 600 stores as of its late last year, after opening nearly 50 in the last year.
Sports Authority is owned by investment firm Leonard Green & Partners, which took it private in 2006. The firm was not immediately available for comment early Friday.
Related: Amazon opens its first store
But beyond competition from Dick's, Sports Authority is facing the problem of other brick-and-mortar stores struggling to keep up with online retailers such as Amazon (AMZN).
RadioShack (RSHCQ), which had nearly 5,000 stores, filed for bankruptcy earlier this month and plans to close about half of them and share most of its remaining stores with wireless provider Sprint (S).
Two teen retailers, Wet Seal (WTSLQ) and Delia (DLIAQ), also have filed for bankruptcy since December, with Delia announcing plans to shut down operations.
Other retailers, including Sears Holdings (SHLD), operator of both the Sears and Kmart brands, are known to be facing their own cash crunch amid falling sales.