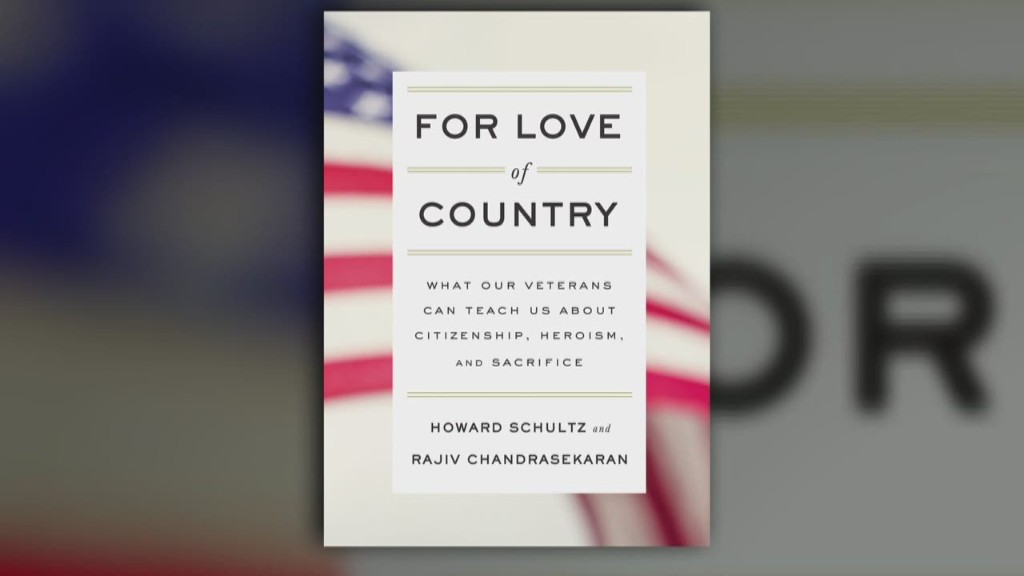 Howard Schultz loves the political fray almost as much as he loves coffee.
The Starbucks (SBUX) CEO called out former New York Mayor Rudy Giuliani for questioning President Obama's "love" for his country.
"As an American, I find Rudy Giuliani's vicious comments about President Obama 'not loving America' to be profoundly offensive to both the President and the Office," Schultz said in a statement.
Giuliani caused a political stir this week with his remarks about Obama at a dinner event featuring Wisconsin Governor Scott Walker, in a speech first reported by Politico. He said he didn't believe Obama "loves America."
In an interview with CNN on Thursday, Giuliani followed up by saying he believed Obama "was brought up in an atmosphere in which he was taught to be a critic of America."
Watch: Howard Schultz challenges corporate America
Schultz has weighed in several times in recent years at what he sees as political dysfunction.
He called Giuliani's remarks "yet another example of the extreme rhetoric that continues to divide our country rather than uniting us in common purpose."
Last fall, he called on Congress to get its act together and act with "civility." During the "fiscal cliff" fiasco in December 2011, he urged lawmakers to "come together." He scolded Washington again in 2013 when Congress bickered its way into a government shutdown that lasted more than two weeks.
--CNN's Poppy Harlow contributed to this report.