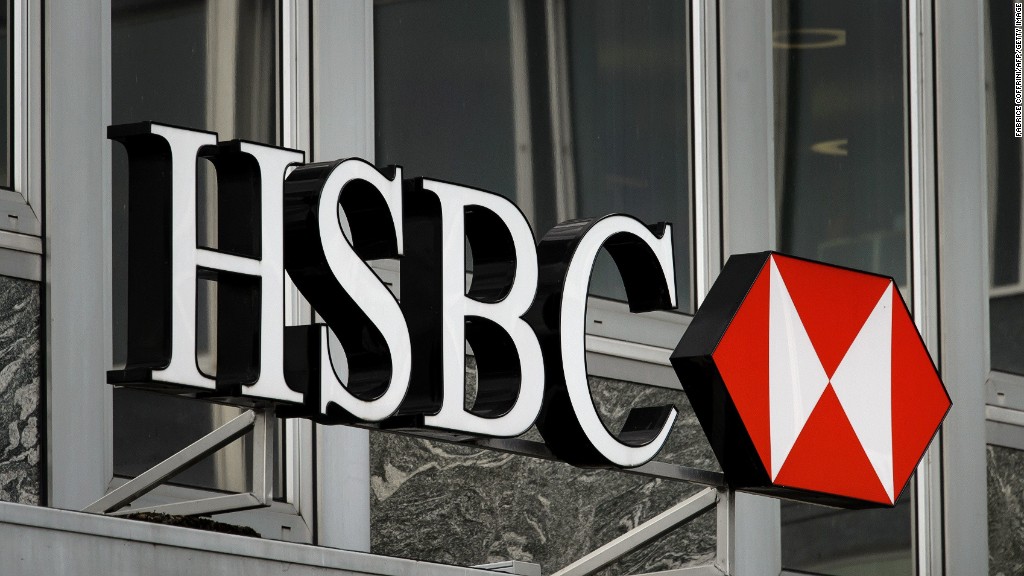 The boss of Britain's biggest bank has admitted to hiding past bonuses in a Swiss bank account.
HSBC (HSBC) said CEO Stuart Gulliver opened the account in 1998, when he was based in Hong Kong. His bonuses were paid into the HSBC Suisse account -- held in the name of a company registered in Panama -- to keep the details of payments confidential.
The Guardian newspaper reported that Gulliver held around £5 million ($7.7 million) in the Geneva-based account.
Gulliver worked in Hong Kong between 1980 and 2003 and remains domiciled there.
The bank said full tax was paid in Hong Kong on the bonuses, and that Gulliver has declared his Swiss account to U.K. tax authorities for a number of years.
Related: HSBC helped conceal $100 billion in Swiss accounts
It's the latest twist in a scandal that has enveloped HSBC this month, after the International Consortium of Investigative Journalists revealed the bank helped wealthy clients evade tax via its Swiss private bank. HSBC repeated earlier apologies over the disclosures when it released its annual results on Monday.
"We deeply regret and apologize for the conduct and compliance failures highlighted which were in contravention of our own policies as well as expectations of us," HSBC said in a statement.
HSBC blamed the impact of fines, settlements and provisions for a 17% fall in net profit to $18.7 billion in 2014.
Investors were disappointed by the results, sending shares down about 6% in London trading.
The British banking giant faces a string of lawsuits and regulatory investigations into trading misconduct. HSBC is one of several firms being pursued by regulators in the U.S., U.K and Europe for rigging foreign exchange rates.
The bank took a hit of $1.2 billion related to foreign exchange investigations in 2014 after reaching settlements with U.K. and U.S. authorities.
"HSBC was badly let down by a few individuals whose actions do not reflect the vast majority of employees who uphold the values and standards expected of the bank," the bank said.
The bank's top executives took a small haircut after the disappointing year. Gulliver took home £7.6 million, down from £8 million in 2013. His bonus dropped to £3.4 million, from £5.5 million the previous year. Chairman Douglas Flint went without a bonus in 2014.