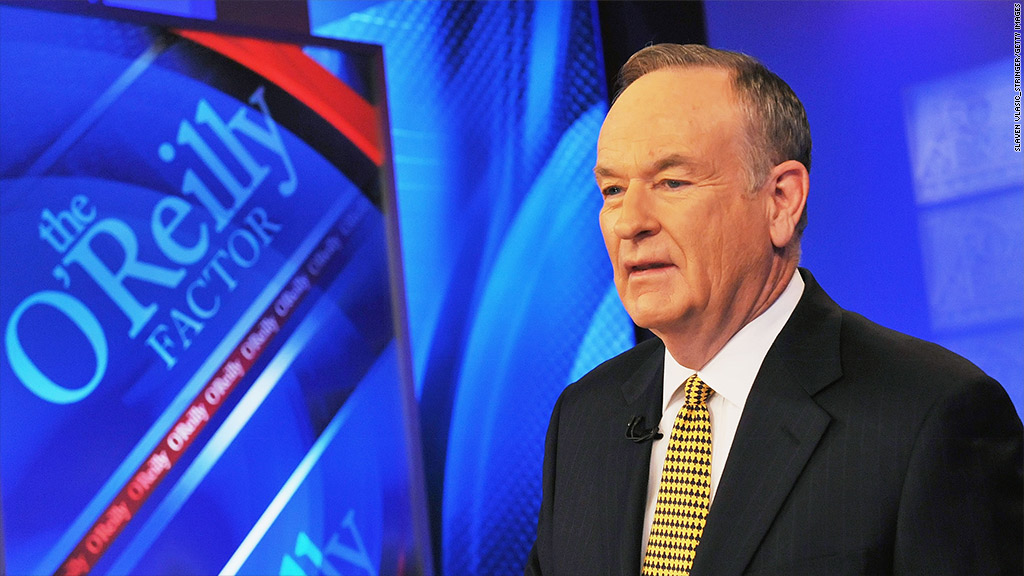 With its biggest star facing damaging allegations, Fox News is putting up a united front.
A spokeswoman said network executives are in Bill O'Reilly's corner, in a statement to several media outlets.
"Fox News Chairman and C.E.O. Roger Ailes and all senior management are in full support of Bill O'Reilly," the spokeswoman said.
Fox News did not respond to CNNMoney's requests for comment.
O'Reilly, the top rated host in cable news, has been forced to defend himself since Thursday, when a report from Mother Jones cast doubt on claims he has made about his time covering the Falklands War for CBS News in 1982. At the time, O'Reilly and his CBS News colleagues were based in Buenos Aires -- far from the Falkland Islands, where most of the fighting took place.
O'Reilly insists he never claimed otherwise, but Mother Jones highlighted several examples of him saying he reported from a "war zone" during the Falklands conflict.
Many of O'Reilly's former CBS News colleagues are now strongly challenging his characterization of the experience, as well as his account of a riot he covered in Buenos Aires.
O'Reilly has previously said that the riot turned violent, resulting in several fatalities and a serious injury to his photographer. He once described the riot as a "combat situation."
Several CBS News staffers who were also in Buenos Aires said they do not share O'Reilly's recollection of the events.
O'Reilly, for his part, hopes to trot out his own character witnesses, telling fellow Fox News host Howard Kurtz that he is trying to get former CBS News anchor Dan Rather to appear on his talk show tonight. He also said he plans to show a video that his crew shot while covering the Falklands conflict.
Related: Mother Jones calls for Fox apology over Bill O'Reilly 'kill zone' comment
Related: CBS staffers dispute Bill O'Reilly's 'war zone' story
Bill O'Reilly rips Mother Jones again: 'Bottom rung of journalism