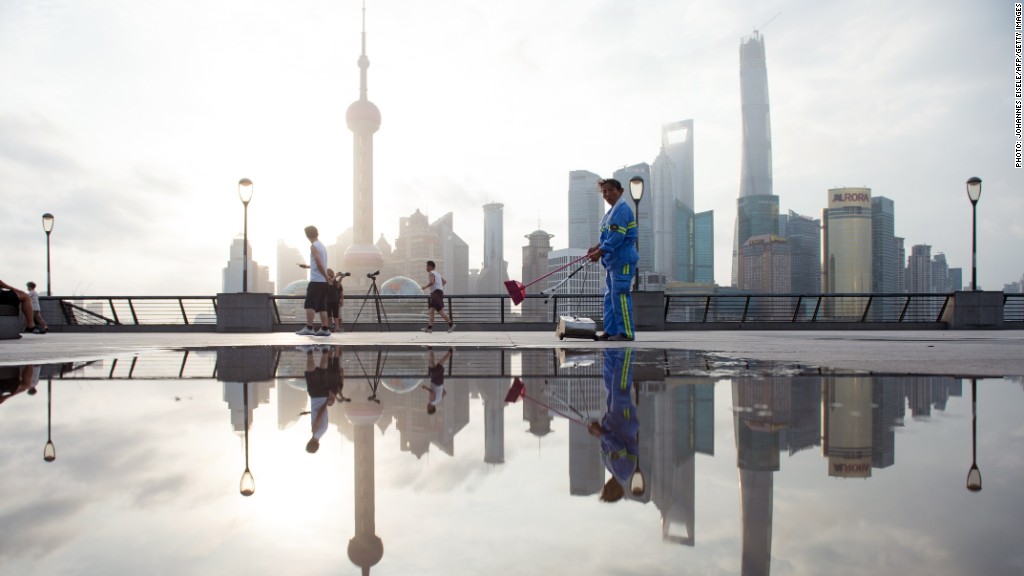 Communist China is on pace to overtake the U.S. as the biggest economy on the planet.
China's economy may be slowing down from its breakneck pace of recent decades, but it's still running far ahead of free markets like the U.S.
So does China's rapid growth call into question the hands-down success of capitalism?
"The U.S. is not pure capitalism," Goldman Sachs (GS) CEO Lloyd Blankfein told CNN's Poppy Harlow. "In fact, there's no place for pure capitalism, unregulated capitalism. We have a regulated system."
Blankfein, arguably the most powerful man on staunchly free market Wall Street, said that "at the end of the day, everything is going to be a hybrid."
That's why the Goldman executive believes there's enough "overlap" in the American and Chinese systems to allow the two countries to find places to work together through investment and bilateral trade.
Related: See the full Lloyd Blankfein interview
Not every year can be a banner year: China's economy is clearly going through some growing pains. Last year the country's economy grew at 7.4%, its slowest pace in 24 years.
But Blankfein, who has said the 21st Century could very well be the Chinese century, doesn't sound worried.
"Not every year in this century is gonna be China's year, even if it turns out to be their century," he said.
After all, Blankfein noted, last century was very good for America but the U.S. still suffered more than a few deep recessions and even a Great Depression.
Related: Why this tech party isn't like 1999
China moves toward 'sustainable' growth: The mantra in China had been "growth at all costs," but Blankfein said the country's leaders now realize rapid growth created the "twin ills" of corruption and environmental damage.
Efforts to fight China's infamous smog are not exactly helping the country's economic growth in the short-term. They are forcing factories and mills that heavily pollute to shut down, leaving some people out of work.
The same can be said about China's clamp down on corruption. Uber-rich Chinese politicians and business people are now less likely to spend freely in restaurants and casinos.
China is also taking steps to limit a dangerous surge in credit, despite the negative implications to near-term growth.
"They are constantly watching their growth slow down so they can have much more sustainable growth," Blankfein said.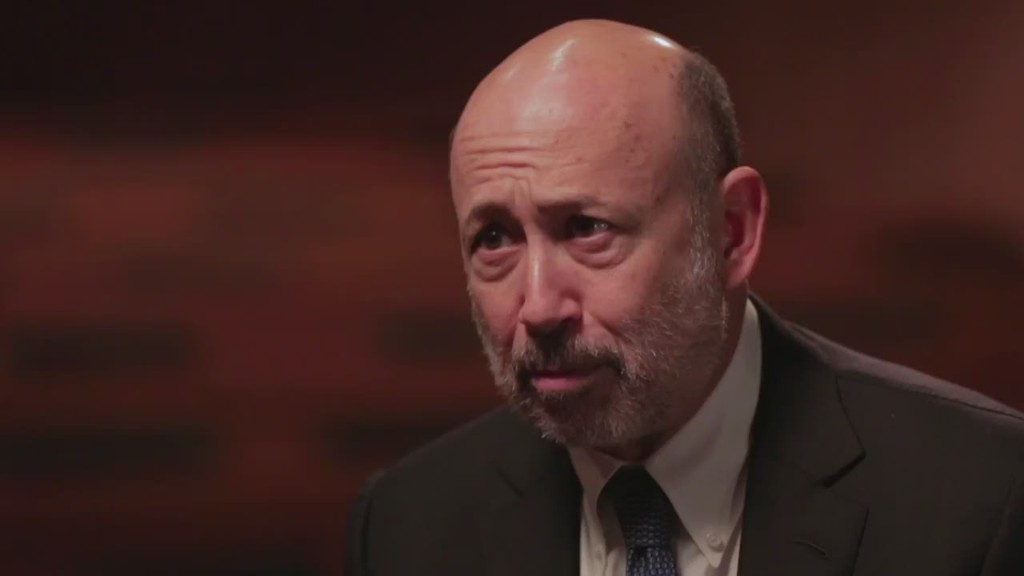 Related: Caterpillar CEO says China's slowdown is a good thing
US has to do 'better' on inequality: While growth in the U.S. has improved, Blankfein said inequality remains a destabilizing force in the American economy.
He said inequality isn't necessarily being caused by the affluent. Instead, Goldman's CEO said the gap between the rich and the poor has been driven by "the rise of technology" and the "winner take all market."
In one sign of growing inequality, a recent Urban Institute report shows whites now have 12 times the wealth of blacks and nearly 10 times more than Hispanics. That's up from seven times for blacks and six times for Hispanics in 1995.
"We have to do a better job" of distributing wealth, he said. "Everybody has to join in."
So what does the Goldman chief say needs to be done to fight inequality?
He said the government needs to invest more on training, education and housing to ensure everyone has free or cheap access.
"If you don't have it, you lose access to the escalator that could take you up and through the middle class and higher," Blankfein said.