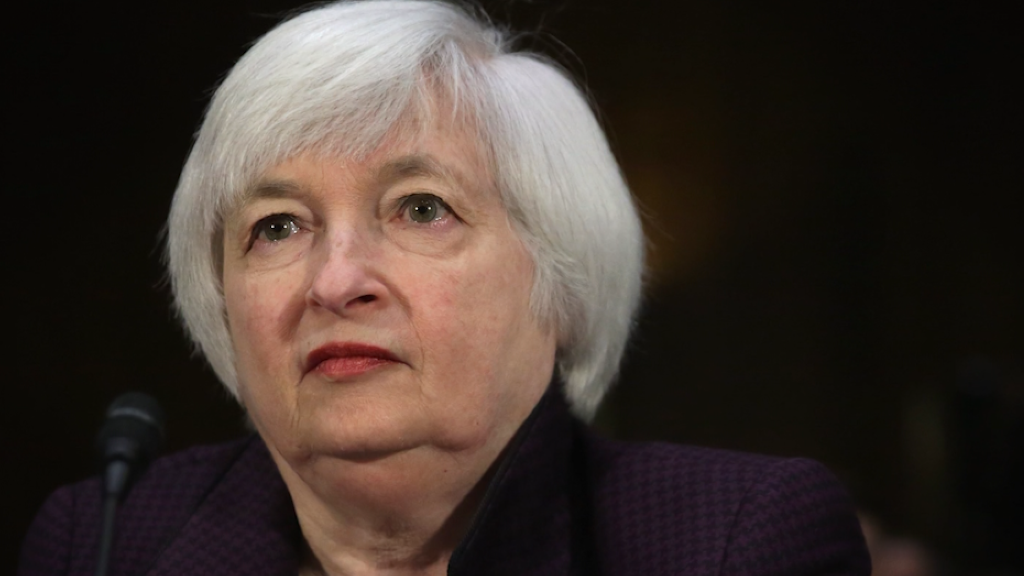 It's been a record-setting week for markets around the world. But there's no guarantee that the run will continue Wednesday.
Here are the five things you need to know before the opening bell rings in New York:
1. Stocks sitting at record levels: U.S. stock futures are kicking around the record levels set Tuesday. European markets are mixed in early trading, while Asian markets saw few major moves.
The main index in Shanghai slipped 0.6%, despite a slightly better than expected early reading of Chinese manufacturing activity. Investors continue to worry about prospects for the world's second largest economy.
"Despite today's better-than-expected [manufacturing] reading, economic momentum remains subdued," explained Julian Evans-Pritchard, a China economist at Capital Economics.
On Tuesday, the Dow Jones industrial average gained 92 points to hit a record close at 18,209.19. The S&P 500 crept up 0.3% to 2,115.48, another all-time closing high. The main market indexes in the United Kingdom, Germany and Sweden also joined the record-setting party.
Gold prices are edging up by 1% to roughly $1,210 per ounce. Oil is down a touch.
2. HP plunges: Shares in HP (HPQ) are falling by about 8% premarket after the tech company reported a slide in quarterly revenue and profit. CEO Meg Whitman noted that the company is struggling with the impact of a stronger U.S. dollar on sales overseas.
3. Keeping an eye on the Fed: Federal Reserve chair Janet Yellen will continue to testify before Congress. This time she's speaking in front of the House. She gave a mostly upbeat report about the economy to the Senate on Tuesday, which gave markets a boost.
4. HSBC in the spotlight: Watch trading in HSBC (HSBC) as the banking giant's chairman and CEO are both expected to speak before members of the U.K. parliament about the company's latest Swiss tax scandal.
A report was published this month saying the bank concealed $100 billion in Swiss accounts and helped clients avoid paying taxes.
Swiss authorities responded by launching a criminal investigation into alleged "aggravated money laundering" at the bank.
Related: Have an investing question? Ask CNNMoney!
5. Earnings and economics: Campbell Soup (CPB), SodaStream (SODA), and Target (TGT) are among the companies reporting earnings before the opening bell.
Salesforce.com (CRM) and L Brands (LB), which owns Victoria's Secret and Bath & Body Works, will report after the close.
On the economic front, the U.S. Census Bureau will report data on January sales of new homes at 10 a.m. ET.