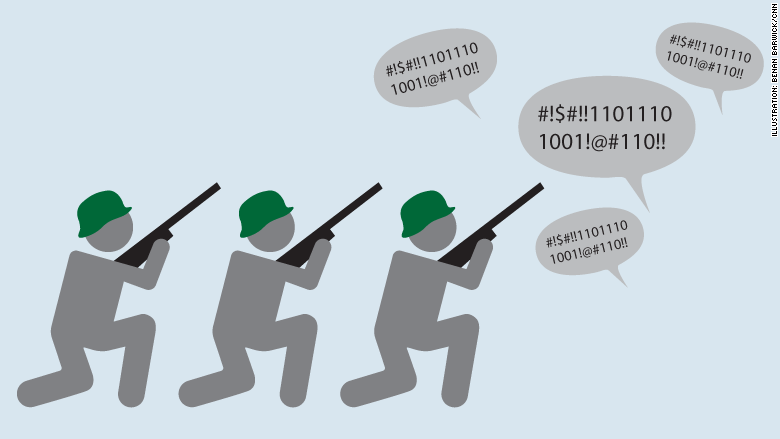 Ukraine is recruiting Internet soldiers to fight Russian trolls.
The government says it needs to combat propaganda spreading from Russia. It has created special information forces and launched a website for volunteers.
"Many fronts have opened against us, and one of the crucial ones is the information front," said Ukraine's information minister Yuri Stec.
Russia annexed Crimea from Ukraine last year, and has been hit with Western sanctions for supporting armed separatists in eastern Ukraine.
"Now is the time to fight back against the Russian invaders on the information front," Stec said.
Anyone can join the virtual army through the website set up by the ministry. Enlisted "soldiers" then receive emails with tasks such as monitoring social media and taking on trolls by promoting Ukraine's messages in online discussions.
They remain anonymous and are reportedly encouraged to create fake accounts to protect their identities.
Related: Few Russian hackers have pulled off the biggest bank heist ever
"The war is real, and the information on it is false," Stec said. "Through this project, I hope we will have a lot of volunteers willing to distribute accurate information and expose Russian lies."
Russia has been accused of employing an army of Internet trolls who try to skew discussion about the conflict in Moscow's favor by posting on social media and commenting on Western media websites.
The Russian government has always denied the claims.