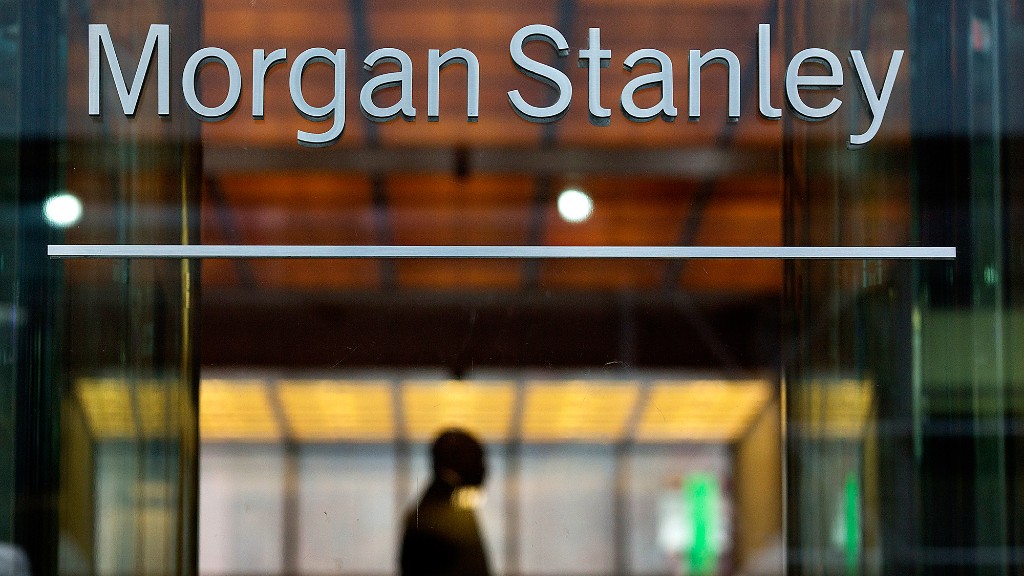 Morgan Stanley has agreed to pay $2.6 billion to settle claims linked to the housing bubble that triggered the 2008 financial crisis.
The U.S. Department of Justice claimed the investment bank was packaging bad loans into mortgage-backed securities, misrepresenting their quality.
In a regulatory filing, Morgan Stanley (MS) said the settlement would cut its 2014 profit in half, slashing earnings from continuing operations by $1.35 per share. It had reported EPS of $2.75 in January.
Related: Morgan Stanley insider exposes clients' info
The settlement -- reportedly the biggest Morgan Stanley has made in connection with the financial crisis -- represents an agreement in principle. Final documentation still needs to be agreed.
The preliminary deal follows similar cases brought against other big banks by the Department of Justice. Big American banks have paid $130 billion in settlements and fines related to the mortgage meltdown.
Citigroup (C) agreed to pay $7 billion and Bank of America (BAC) settled for $17 billion. JPMorgan Chase (JPM) paid $13 billion.
Goldman Sachs, is still negotiating its own settlement with the Department of Justice.