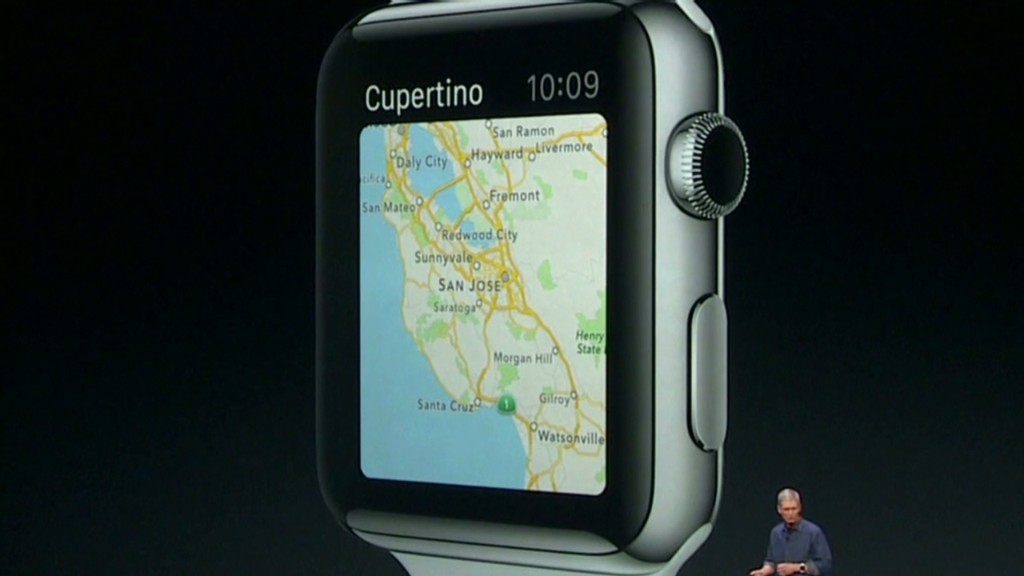 Apple has announced that it will hold a "special" event on Monday, March 9 in San Francisco.
The company is widely expected to discuss the Apple Watch, unveiling the wearable gadget's latest features, pricing and availability.
Apple (AAPL) unveiled the new watch in September, but it skimped on some important details -- namely battery life. The Apple Watch has been widely rumored to have less than a day's worth of battery life, and the company has reportedly been trying to improve its power efficiency before providing more information.
The Apple Watch will feature a magnetic charger, health and fitness apps and a crown that controls zoom and scrolling with a twist. Oh, and it will tell time too -- allowing users to choose between multiple watch faces. The Apple Watch requires an iPhone, and will work with some older versions including the iPhone 5, 5C and 5S.
Apple said it will sell three versions of the Apple Watch, including a sports model and an 18 carat gold model called the "Apple Watch Edition." The Apple Watch also comes in two sizes, one slightly smaller than the other.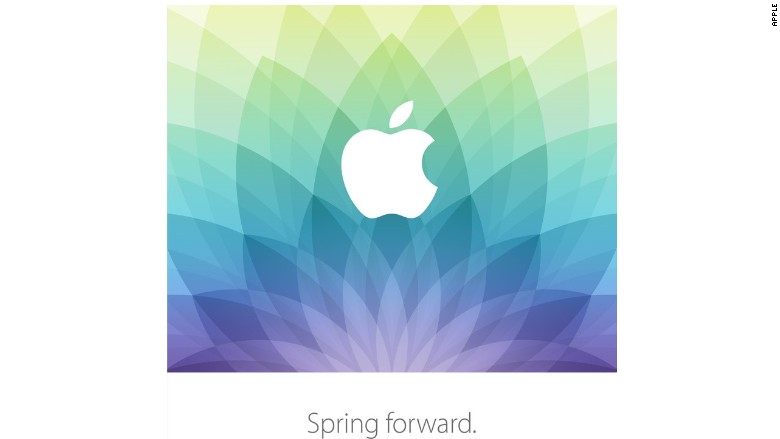 Apple has said that pricing will start at $349. The company has said the Apple Watch will go on sale in April.
Apple could also introduce its widely rumored 12.9-inch iPad, which is expected to come with a stylus.