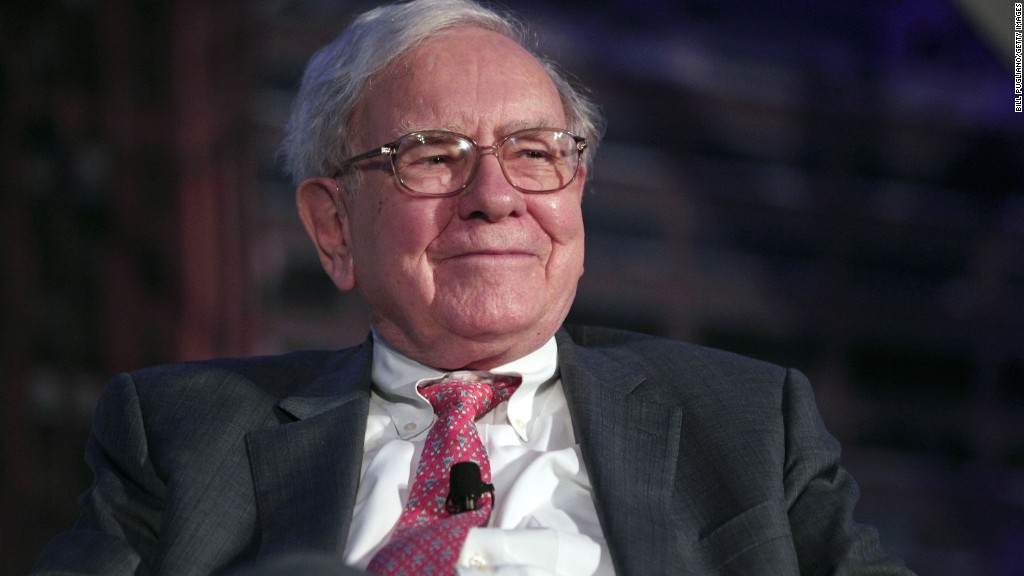 The bull market in stocks is getting old.
It's been alive and kicking for nearly six years, carrying the S&P 500 215% higher and into uncharted territory. On top of that, the Nasdaq is knocking on the door of 5,000 for the first time in 15 years.
None of this means the party in stocks is over. February was actually the best month for U.S. stocks since 2011.
But it does signal that it's becoming more difficult for investors to find companies that offer real upside. Many sectors of the market look pricey and others may not enjoy the explosive growth of prior years.
Don't give up on finding good deals yet. Wall Street predicts these seven stocks -- all of which have struggled this year -- still have lots of room to run, even at this stage in the bull market.
Related: 2014 was a helluva good year for stocks
1. American Airlines & 2. Delta Air Lines
Upside potential: 47% each
Last year airline stocks took off and never landed. American Airlines (AAL) surged 112% and Delta (DAL) spiked nearly 70% as investors feasted on this suddenly profitable industry. The unexpected plunge in oil prices was just icing on the cake, giving the companies billions in savings.
This year has been a different story with both airlines are down between 8% and 10%, in part due to oil prices stabilizing around $50 a barrel.
But Wall Street remains very bullish on the industry, predicting both American and Delta will grow earnings by double-digits in 2015.
American is sporting a 12-month consensus price target of $70.31, while analysts think Delta will spike to $65.38, according to FactSet. Both of those targets imply a 47% spike from where the airlines are currently trading.
Related: Why flying stinks and you're still paying more
3. Micron Technology
Upside potential: 37%
Few large technology stocks enjoyed 2014 as much as Micron (MU). The flash memory maker spiked 61% last year but is down 12% in 2015 due to concerns about competition from Samsung and reports about price cutting.
Yet Wall Street is only getting more bullish on the stock, with 82% of analysts who cover Micron having a buy-equivalent rating. Thanks to its early struggles this year, Micron looks cheap. It's trading at just seven times projected earnings for the year, compared with 18 for the S&P 500.
4. Yahoo
Upside potential: 32%
Investors loved Marissa Mayer's tax-free plan to spin off Yahoo's (YHOO) $40 billion Alibaba (BABA) stake, but now they're left to focus on the company's core operations. Those look decidedly less exciting, with revenue shrinking due to display ad trouble.
But Wall Street believes investors are still Yahoo and activist hedge fund Starboard Value is trying to boost the stock by arranging a marriage with AOL (AOL).
Analysts have placed a $58.29 price target on Yahoo, suggesting a hefty gain from Friday's close of $44.28.
Related: Why this tech party isn't like 1999
5. Alcoa
Upside potential: 30%
Alcoa (AA) may have been kicked out of the Dow in 2013 but that didn't stop the stock from zooming nearly 50% last year thanks to higher aluminum prices.
While 2015 has proven more difficult as many commodity prices have downshifted, 60% of analysts have a bullish rating on Alcoa. It's currently trading about 30% below consensus price targets.
6. Michael Kors
Upside potential: 30%
After skyrocketing in 2012 and 2013, Michael Kors (KORS) is in a funk. Its share price is down 32% since topping out in February 2014 at over $100.
Investors fear the luxury brand's rapid growth has left it overexposed. Last month Kors said its North American sales growth slowed to single digits -- down from 24% the year before.
Wall Street thinks the sale on Kors stock may be overdone. It's trading at a steep discount of 30% to analysts' consensus price target of $87.92.
Related: You got hacked. Cybersecurity stocks soar
7. Tesla
Upside potential: 25%
After explosive growth the past two years, Tesla (TSLA) is now down 30% from all-time highs. Last month it reported a surprise loss due to disappointing sales.
Elon Musk recently raised eyebrows by predicting Tesla could be worth $700 billion by 2025, or basically the same amount as Apple (AAPL).
That may seem "insane" given Tesla's current valuation of $26 billion, but Wall Street does think the electric car maker is going higher, at least in the short term. It closed last week 25% below consensus price targets.
Sources & methodology
The above list highlights stocks in the S&P 500 and Nasdaq 100 with the highest upside potential. CNNMoney ran a screen on FactSet that calculated the difference between the stock's closing price on Friday and the consensus price target of many Wall Street analysts for where the stock will be in a year. Companies with a market capitalization below $10 billion were excluded.