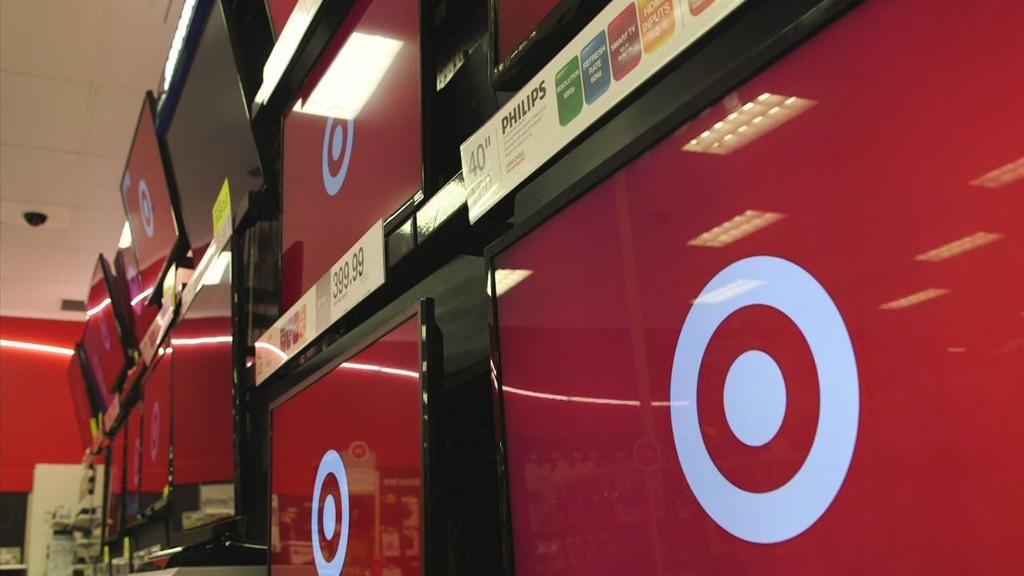 "Several thousand" jobs are on the chopping block at Target, the company said Tuesday.
The cuts will come over the next two years and will primarily be at corporate headquarters in Minneapolis, where about 13,000 people work. Target employs 366,000 people worldwide.
The changes are part of a larger restructuring, that aims to save $2 billion over two years, CEO Brian Cornell said at a meeting with investors.
Cornell was named CEO in July after his predecessor was ousted in the aftermath of a massive breach of Target's customer data during the 2013 holiday shopping season. Profits took a hit in early 2014, but rebounded halfway through the year.
Target (TGT) most recently reported a strong holiday season, with a 3% jump in sales from the previous year.
More details about exactly how may positions will be impacted and the timing of the cuts will be announced in the coming weeks and months, a spokeswoman said.