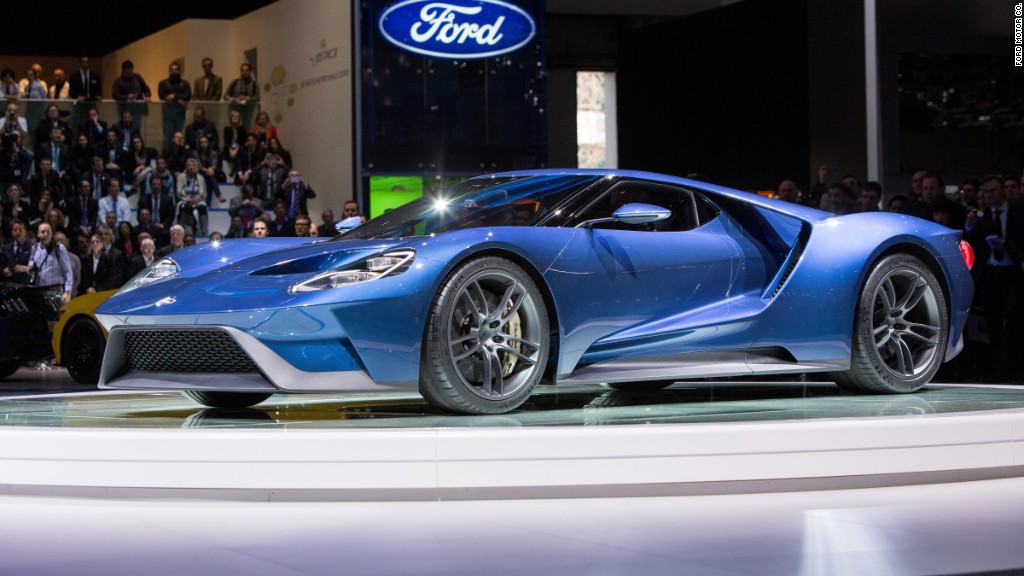 The Ford GT supercar will be the most expensive car in the automaker's history, costing about $400,000.
The price is pegged to that of the Lamborghini Aventador, which has a list price of $397,500.
Ford is planning to make only 250 of the GT each year. That compares to roughly 4,000 of the GT models that Ford offered in 2005 and 2006.
The 600-horsepower car was designed as an homage to the Ford GT40 racecar of the 1960s.
Vintage GTs are highly sought after by collectors and are among the only modern performance cars that increase in value with age.
Related: The Lamborghini Aventador: Insanity in the big city
While Ford Motor has had some expensive vehicles in the past, including heavy-duty trucks and luxury performance brands such as Jaguar and Aston Martin, it has never had a Ford car that cost this much according to spokesman Said Deep.
The GT, unveiled at the Detroit auto show in January, is set to go into production later this year and will be available in certain markets in 2016.