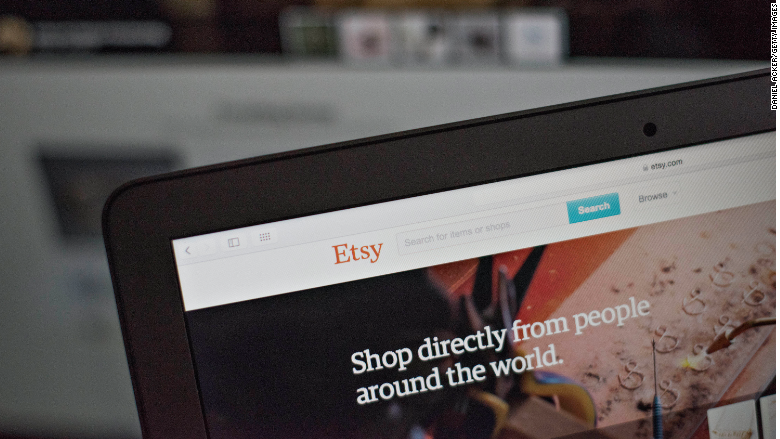 The DIY industry is coming to Wall Street.
Etsy, an online marketplace for homemade crafts, arts and jewelry, filed its initial public offering Wednesday.
The company wants to raise $100 million and will list on the Nasdaq under the ticker symbol ETSY.
About 1.4 million people currently use the website to sell their handmade and vintage crafts. Some of the items for sale on Etsy Wednesday included Cookie Monster mittens for $39, a felt bunny in an Easter egg for $35, and crocheted hedgehog toys for $10 each.
Most of Etsy's revenue comes from sellers, who have to pay a fee to list items, as well as a fee for each sale. They can also pay more for a promoted listing.
The Brooklyn based company was founded in 2005. Last year, it earned $196 million in revenue, but took a loss of about $15 million.