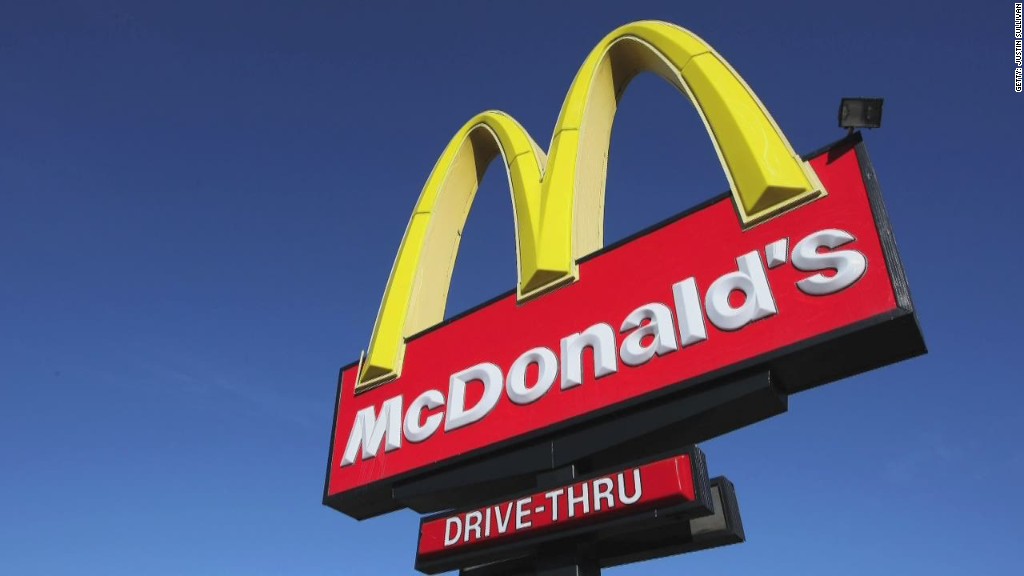 McDonald's plans to cut back on chicken raised on antibiotics.
McDonald's USA said Wednesday it will only use chicken raised without certain types of antibiotics.
However, that doesn't mean all antibiotics will be banned -- the chicken can continue to use the antibiotics that are deemed necessary for health reasons.
"McDonald's suppliers will only use antibiotics that are necessary to the health of the chicken," said McDonald's spokeswoman Lisa McComb. "When those antibiotics are ones that affect human health, that chicken will not be used in our McDonald's food."
McDonald's said it will take two years to convert its 14,000 U.S. restaurants and farm suppliers over to the new antibiotics policy.
"The farmers who supply chicken ... will continue to responsibly use ionophores, a type of antibiotic not used for humans, that helps keep chickens healthy," said McDonald's, in a press release.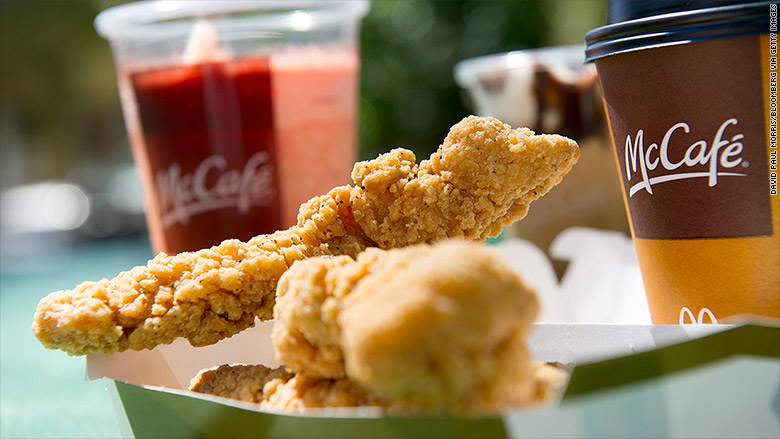 Related: McDonald's brings back Chicken Selects
The fast food company also said that its restaurants will offer low fat milk and fat-free chocolate milk from cows that are not treated with the artificial growth hormone rbST.
McDonald's has been working on rebranding itself as a health-conscious brand that is transparent with its customers.
In an informational campaign launched last year, McDonald's denied rumors that its hamburgers were made from so-called "pink slime" and insisted that its food, does in fact, rot, despite the findings of CNN's Morgan Spurlock in his 2004 documentary "Super Size Me," where McDonald's fries did not appear to have decomposed even after 10 weeks in a jar.
More recently, McDonald's has been trying to reinvent itself to reverse the trend of slumping sales that precipitated the recent departure of CEO Don Thompson. He was replaced by Steve Easterbrook.
Recently, the company said that chicken tenders will be returning to the menu, albeit temporarily. McDonald's calls them Chicken Selects.