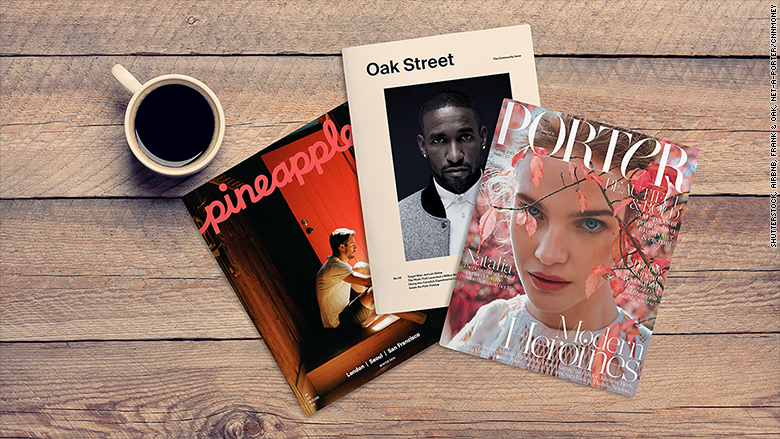 We've heard it said many times: Print is dead.
But startups are questioning this idea.
"It's just like in retail [where] people are saying stores are dead," said Ethan Song, co-founder of menswear startup Frank & Oak. "[Stores] used to be the main thing, and they're not anymore. But they're still very impactful."
Frank & Oak, which is headquartered in Montreal, is pouring resources into the supposedly antiquated medium of magazines. The three-year-old firm has a team of 10 people who exclusively create content for its biannual magazine, Oak Street, which launched last year.
"We looked high and low, but couldn't find a magazine that covered all the things we're passionate about," wrote Song in the inaugural Oak Street issue. "We are building a community of artists and entrepreneurs with a desire to make a small dent in the world."
With thick paper stock and roughly 100 pages, the magazines consists of fashion photography and original interviews with entrepreneurs, designers, artists and chefs. There is some Frank & Oak product placement throughout, but it feels more like a coffee table mainstay than a catalog.
The startup distributed 15,000 copies of the first installment and 40,000 of the second.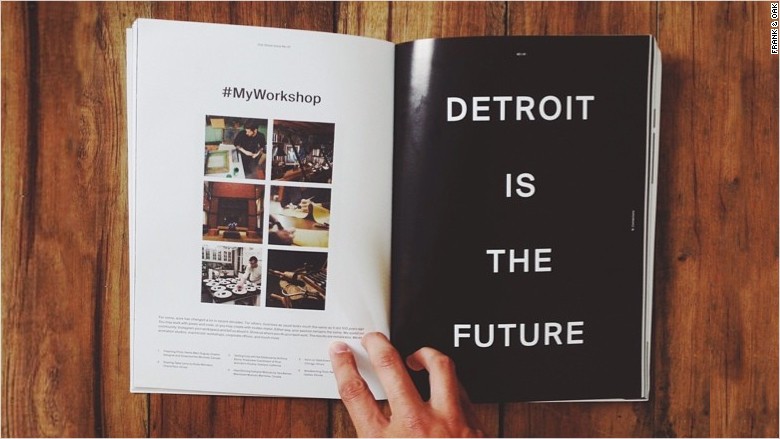 The magazine retails at $12 -- it's sold widely on newsstands in Canada, but Song said they plan to introduce it in the U.S. this year.
"We do generate revenue from the cost of the magazine. ... It's not very costly for us [to produce]," he said, declining to give further specifics about revenue. "We don't see it as advertising. We see it as a product -- an extension of the brand."
Song, who has always been interested in film, said that from day one, he wanted storytelling to be a part of the business. Tellingly, one of the firms he cites as being a leader in this space is e-commerce fashion site Net-a-Porter, which also recently introduced a magazine.
"We couldn't ignore a medium that was still important," said Tess Macleod-Smith, vice president of publishing and media at Net-a-Porter Group.
In one year's time, the glossy magazine has joined the likes of Vogue, Marie Claire and Glamour on newstands. Published six times a year, high-profile cover models have included Gisele Bundchen and Lady Gaga.
"Women who love fashion, who spend money on fashion, cited print as being the key influencer in purchasing decisions," said Macleod-Smith. "We felt we needed to reinvigorate the model."
Frank & Oak, too, is changing up the traditional model. The firm, which has raised $21 million in funding, diversifies its revenue streams as a way to expose a variety of customers to its brand.
Last year, the company launched a limited home goods line in partnership with Etsy (many of the products sold out). It also has a subscription-based service called the Hunt Club, a personal style adviser service called SELECT, and six storefronts in Canada.
Companies like Airbnb are also entering the world of print.
In November 2014, the firm announced its own magazine, Pineapple. Similar in its paper stock, beautiful images and editorial content, the magazine -- which Airbnb plans to roll out quarterly -- highlights three cities in each issue.
The focus is less about promoting the Airbnb brand and more about inspiring people to travel (which by extension would encourage them to use Airbnb).
Pineapple relies heavily on contributors but has an internal staff of about 14, including editors, designers and photographers.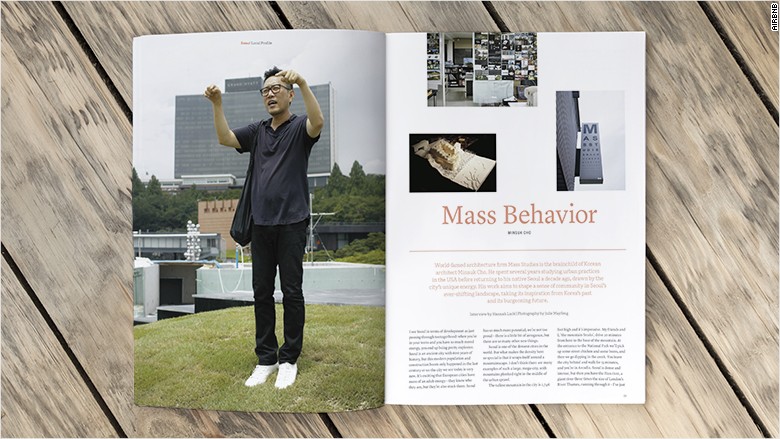 It retails for $12, although the first issue was distributed mostly for free. The company declined to comment on sales.
According to Rebecca Lieb, analyst at Altimeter Group, sales aren't the best factor to gauge impact.
"Objectives aren't always, 'How many units do I sell?' she said. Magazines can also serve to reinforce the brand and generate new leads.
"You can create much more differentiation and expertise when you control your own content," she added.